Across the Middle East, minority religions are under threat.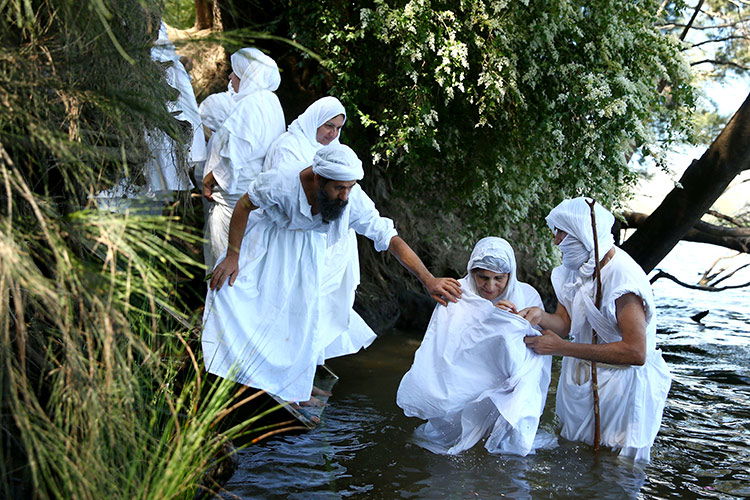 Holy men of the Yazidi, the religious minority suffering terrible persecution at the hands of Islamic State, are forbidden to eat lettuce. That may sound like a nugget from Monty Python's Hackenthorpe Book of Lies, but it is actually just one of many extraordinary facts garnered from Gerard Russell's brilliant history-cum-travelogue, Heirs to Forgotten Kingdoms: Journeys into the Disappearing Religions of the Middle East, published last November by Simon & Schuster.
Russell, an Anglo-American diplomat-scholar fluent in Arabic and Farsi, became fascinated by the minority religions of the Middle East when he was stationed in the Green Zone of occupied Baghdad. The rich ecology of religion, nourished in the region for millennia and rooted in the beliefs of ancient Mesopotamia, is now on the verge of extinction. Some communities have already been all but wiped out: Mandaeans, who once prospered in the southern marshes of Iraq, are now more likely to be found in Canada or Australia. Others, such as the pagan Kalasha of the Pakistan-Afghan border or the Druze and Alawites of the Levant, cling on precariously, their future barely more assured than that of the rhino. 
Russell, over four and a half years, travelled through eight different countries, all of which present considerable challenges, to preserve, in writing at least, the beliefs of these peoples, whose absence from the Middle East will leave it much diminished. His study is profound, moving and courageous. You can listen to Russell in conversation with Tom Holland on the History Today podcast. 
Closer to home, but distant in time, is the work of another scholar deserving of a wider audience. Eleanor Parker's blog, A Clerk of Oxford, is devoted to the study of England in the 11th and 12th century, the society forged by the Danish Conquest of 1016. Like the ancient Middle East it was a land of cross-cultural fertilisation and conflict and Parker, skilled like Russell in the necessary languages, surveys it brilliantly. This, too, is an esoteric, enchanted world of saints and warriors, evoked in their unexpectedly gentle hymns, carols and poems, which Parker translates.
Parker takes as her inspiration Chaucer's line 'And gladly wolde he lerne and gladly teche'. It is we that should be glad that the likes of Parker and Russell share with us their work, born of a love for humanity across space and time.
Paul Lay is the editor of History Today.