London's Olympics: Political Games
As London gears up for the start of the Olympics next month, David Runciman compares the 2012 games with the London Olympics of 1908 and 1948 to see what they reveal about the changing relationship between politics and sport over the last century.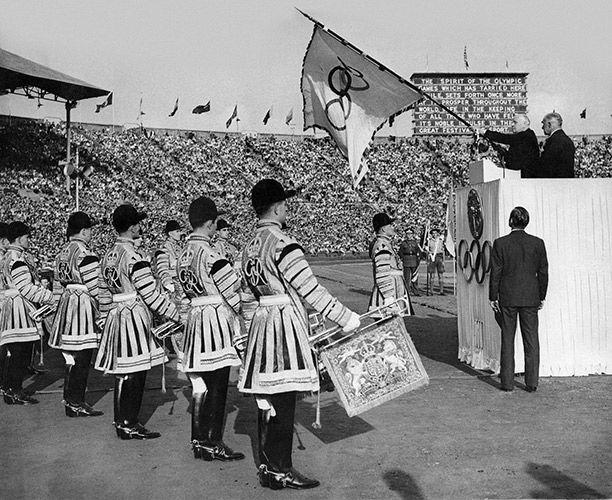 Certain Olympic games are indelibly associated with politics. Berlin 1936 will always be seen as an extension of Nazi propaganda. Munich 1972 was overshadowed by the kidnap and murder of 11 members of the Israeli team by the Palestinian group Black September. Cold War politics dominated the Olympics of the early 1980s: Moscow 1980, which the Americans boycotted in protest at the Russian invasion of Afghanistan, and Los Angeles 1984, which the Russians boycotted in revenge. We have got used to the idea of the Olympics being co-opted by politicians and terrorists to send a message that goes well beyond sport. The 2008 games in Beijing were just the latest example: no one who watched could have been in any doubt about China's sense of its rising status and power. London 2012 promises to be no different. Vast government resources have been expended to ensure the games cast Britain in the most favourable possible light and, above all, to ensure that they are not hijacked by terrorists.