Zwingli and the Urban Reformation
Michael Mullett looks at the contradictory attitudes and mixed achievements of a courageous reformer.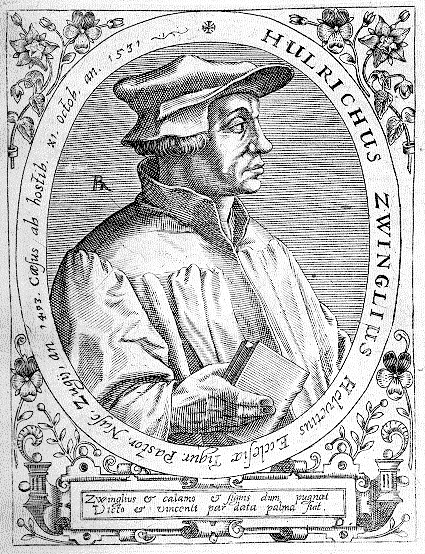 Huldrych Zwingli was born, a few months after Martin Luther, on new year's day 1484 in the village of Wildhaus in the canton of St Gallen in German-speaking eastern Switzerland. His father was a prosperous farmer and local notable. Like Luther and Calvin, Zwingli came from a family of upwardly mobile people of middling rank in society, keen on education. His uncle was a local priest and he himself was groomed for a priestly career. His education at the universities of Basel and Vienna took in the 'new' learning of Christian humanism - the study of ancient classical texts, focusing on the 'Fathers' (the early theologians of the Church), and on the Bible, read in its original languages of Greek (the New Testament) and Hebrew (the old Testament). His affiliation with Christian humanism drew young Zwingli towards the acknowledged leader of this movement, Desiderius Erasmus (1466-1536), whom he met in 1515 or 1516.