Wycliffe and the Lollards
Peter Heidtmann introduces the charismatic leader of a reforming heretical sect at the end of the fourteenth century.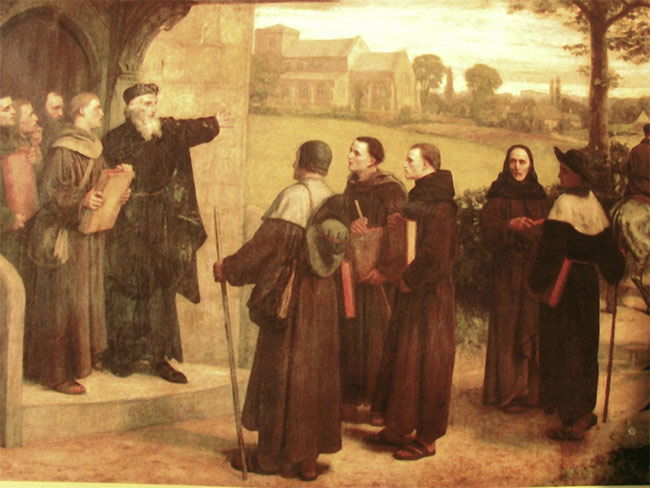 On March 1st, 1410, John Badby, a tailor of Evesham, was tried for heresy at the Blackfriars in London. The trial was presided over by Thomas Arundel, the Archbishop of Canterbury, in the presence of a crowd of Bishops and lay lords. Badby had previously been found guilty of heresy by the Bishop of Worcester and had been imprisoned for more than a year.