Wren's St. Paul's Officially Opened
St Paul's Cathedral was opened on December 2nd, 1697.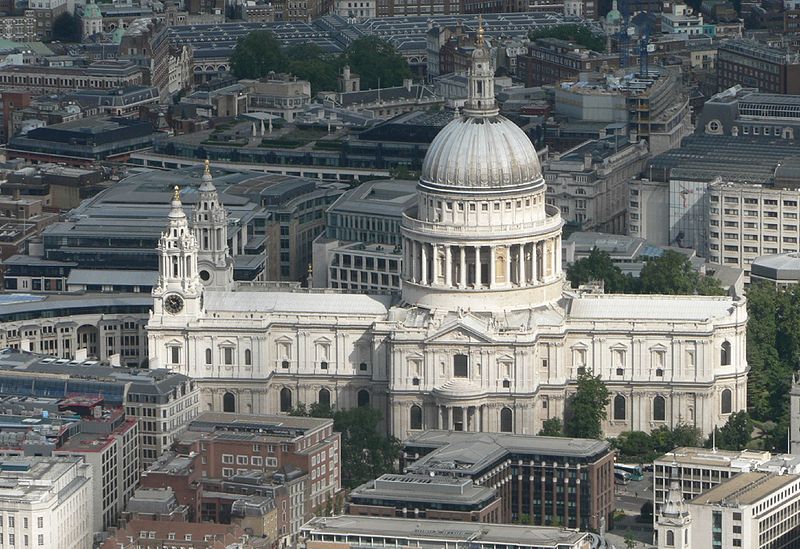 The City of London is used to disaster - whether from IRA bombs, financial speculators of the German Luftwaffe. But at the heart of the city, as a symbol of its resilience, is Sir Christopher Wren's Baroque masterpiece, St Paul's Cathedral, which marked the completion of its new Choir on December 2nd, 1697. The Cathedral itself was the product of the single greatest setback in the city's history - the Great Fire of 1666. Plague had swept through London in 1665 so in effect the fire cauterised the city, destroying its disease ridden and ancient wooden slums, creating an ideal opportunity to remake the city as a fitting capital for a growing world power and financial centre.
Wren submitted his plans for a grand-scale rebuilding of the capital even before the embers from the Great Fire had died, and although these were too far-reaching to be accepted In full, he was nevertheless to play a major part in the city's reconstruction.
Although he remained in his post as Professor of Astronomy at Oxford until 1673, It was architecture that occupied his mind from the mid-1660s. Completely self-taught, his achievements besides St Paul's include some fifty-two churches in London alone, Temple Bar (1670-72) and the Customs House (1668). His skills were also employed to impressive effect on Cambridge's Trinity College library (1677-92), the Sheldonian Theatre (1664-69) and in a series of additions to Hampton Court.