Who Killed Alexander the Great?
James Romm examines some intriguing new theories about a long-standing historical mystery.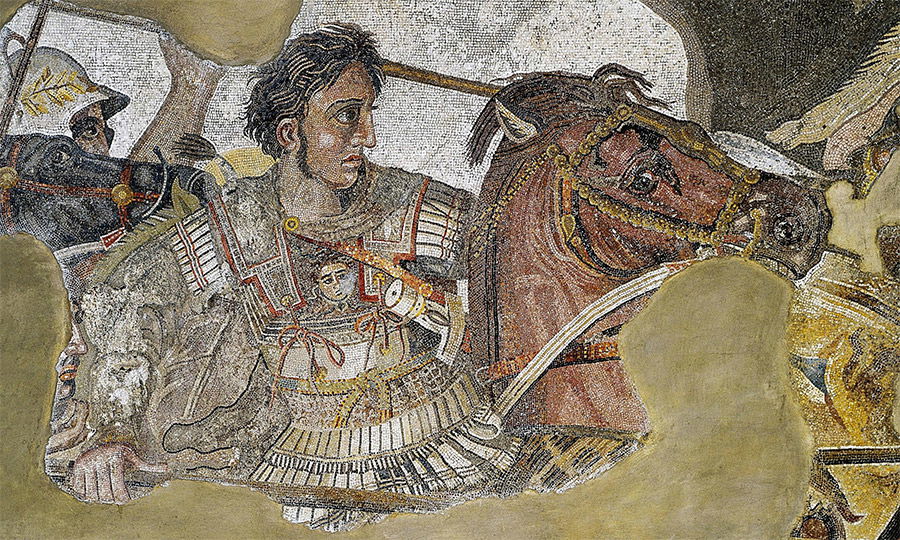 In Babylon on June 10th, 323 BC, at about 5pm, Alexander the Great died aged 32, having conquered an empire stretching from modern Albania to eastern Pakistan. The question of what, or who, killed the Macedonian king has never been answered successfully. Today new theories are heating up one of history's longest-running cold cases.
Like the death of Stalin, to which it is sometimes compared, the death of Alexander poses a mystery that is perhaps insoluble but nonetheless irresistible. Conspiracy buffs have been speculating about it since before the king's body was cold, but recently there has been an extraordinary number of new accusers and new suspects. Fuel was added to the fire by Oliver Stone's Alexander, released in 2004 with new versions in 2006 and 2008: a film that, whatever its artistic flaws, presents a historically informed theory about who killed Alexander and why.
Few events have been as unexpected as the death of Alexander. The king had shown fantastic reserves of strength during his 12-year campaign through Asia, enduring severe hardships and taking on strenuous combat roles. Some had come to think of him as divine, an idea fostered, and perhaps entertained, by Alexander himself. In 325, fighting almost single-handed against South Asian warriors, Alexander had one of his lungs pierced by an arrow, yet soon afterwards he made the most arduous of his military marches, a 60-day trek along the barren coast of southern Iran.