War Horses: Black Beauties of the Western Front
With the New Year release of Steven Spielberg's film adaptation of Michael Morpurgo's War Horse Gervase Phillips explores the true story of the horses and mules that served the British army during the First World War.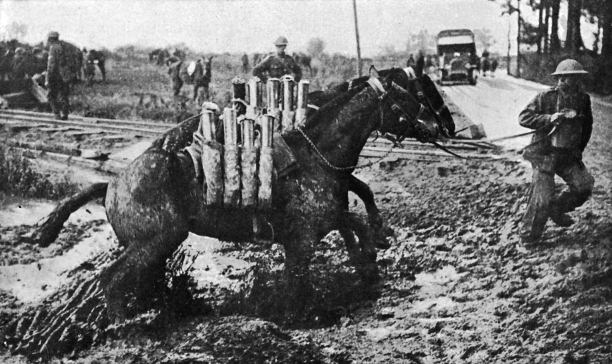 Michael Morpurgo's popular novel War Horse (1982) has rightly been referred to as 'the Black Beauty of the Great War'. Like Anna Sewell's classic of 1877, the story unfolds from the perspective of the horse, a device that allows the author to explore the world of those voiceless but sentient creatures and invites us to reflect upon both the misery they have suffered at our hands and the compelling call of compassion that can transcend the boundaries of 'human' and 'animal'. Morpurgo's tale of the Devon horse Joey, serving on the killing fields of the Western Front and followed there by Albert, the young farm boy from whom he had been separated in 1914, has already made the leap successfully to the stage.