Wallace and Bruce: Scotland's Uneasy Heroes
Was Bruce as patriotic or as harmonious in his relationship with Wallace as the view of historical romance has handed down? Andrew Fisher investigates the meaning of patriotism in 14th-century Scotland and suggests the tradition needs revising.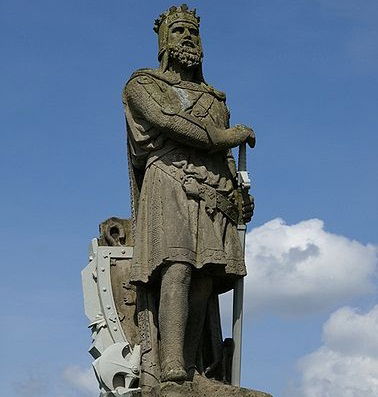 Towards the end of February 1304 an English mounted force under the joint command of John Segrave, William Latimer, and Robert Clifford, made a foray from Dunfermline, where Edward I had chosen to spend the winter, into the south-east of Scotland, in a determined bid to seize William Wallace and Simon Fraser, the last Scots of any consequence to continue the resistance to Edward. With the English on this occasion was Robert Bruce, keeper for Edward of the castle of Ayr, Earl of Carrick, and the future king, Robert I.