The opening naval battle of the First World War took place not in the North Sea but in Central Africa in August 1914. It would change the course of the African conflict in Britain's favour, says Janie Hampton.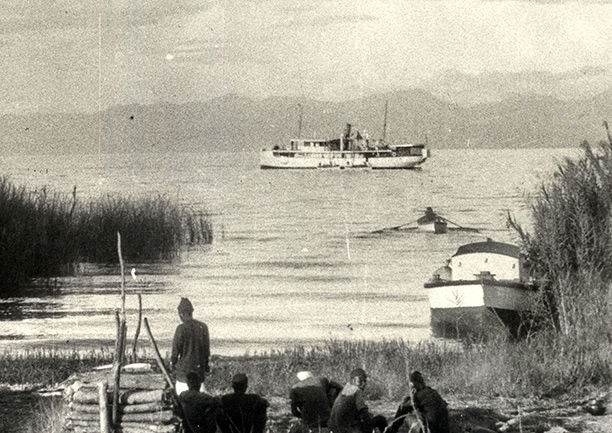 Facing each other across Lake Nyasa (now Lake Malawi) were British East Africa (Malawi) and German East Africa (Tanzania). Their navies each had one gunboat. The German SS Hermann von Wissmann was named after the explorer and anti-slaver. Like her British counterpart, she was built in Europe and shipped in pieces to East Africa and up the Zambezi River. From there the sections were carried by porters to Fort Johnston (now Mangochi) at the south end of the lake, where they were reconstructed. In 1893 the hull of the von Wissmann was towed by a British gunboat up the lake to the German port of New Landeburg for fitting out.
The larger HMS Gwendolen was a steamship, named after Lady Gwendolen Gascoyne-Cecil, daughter of the 3rd Marquess of Salisbury. In 1899 Miss Helen Caddick of West Bromwich visited Fort Johnston and admired the red corrugated iron-roofed shops and the nearly finished ship. 'The noise made by the workmen hammering on the iron plates reminded one of the Clyde,' she commented.
For over a decade Commander Edmund Rhoades and Kapitan Berndt patrolled the lake for slavers and met on each other's ships. They even practised mock battles, trying to sneak up on one another.