Victoria Terminus, Bombay
John M. MacKenzie looks at a legendary railway station.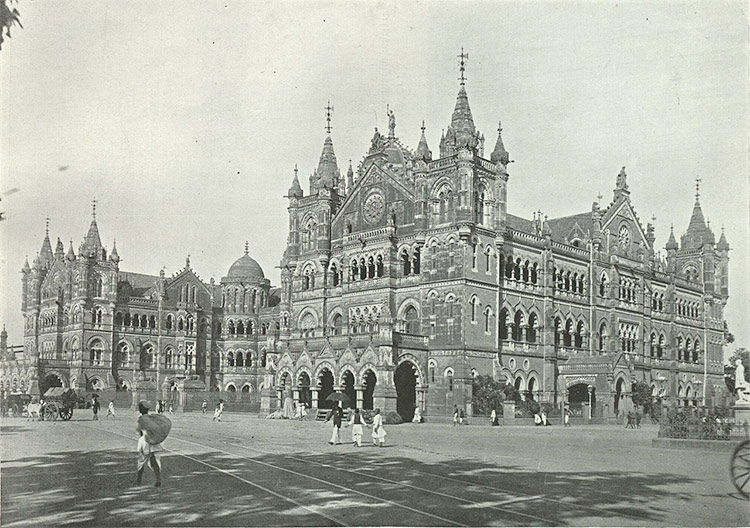 Railway stations were truly the points of entry to British India. In the presidency cities they provided access to the rest of the sub-continent. Most of the British centres in the interior boasted a cantonment station, used mainly by whites, and a 'town' station, close to the old fort or bazaar, used mainly by Indians. Pilgrimage stations, designed to cope with vast crowds, were built to serve the Hindu holy places, while diminutive versions, aping English country halts, provided familiar and reassuring arrivals when the British fled to the hills from the heat of the plains.