Vesuvius: The Giant's Revenge
In AD 79, Vesuvius erupted and destroyed Pompeii. Were the giants imprisoned in the earth by Hercules breaking out to take terrible vengeance on gods and men?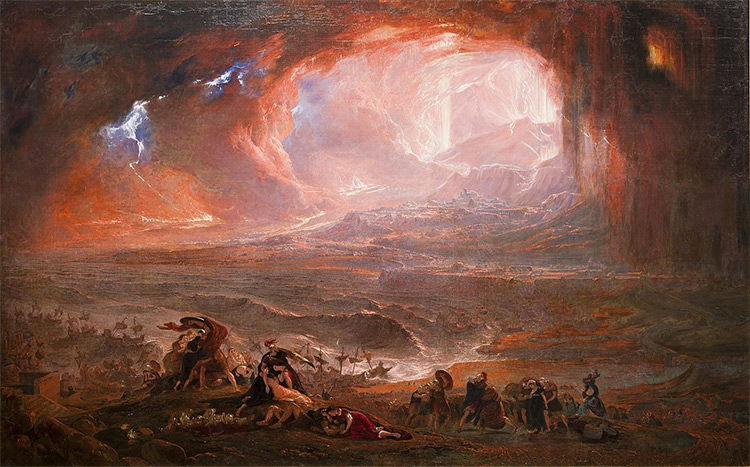 It was early in the eighth century BC that the Greeks came to the bay of Naples, first as prospectors and traders, and finally as colonists. The earliest and most important of their settlements was Cumae, which in its turn founded daughter-colonies at Dikaiarchia (the modem Puteoli or Pozzuoli) and Nea Polis, 'new city', now Naples.
Further round the bay, under Vesuvius itself, were Herakleion, 'the shrine of Herakles', whose name suggests a Greek foundation, and Pompeia, sited at the mouth of the river Sarno in a favourable position for contact with the hinterland.
These were the Herculaneum and Pompeii of Roman times, destroyed in the great eruption of just nineteen centuries ago. The lowest levels at Herculaneum have not been explored, but at Pompeii it is known that the temple of Apollo and the Doric temple in the so-called 'triangular forum' date back to the sixth century BC.