Verdun: The Killing Field
The epic German offensive to take the strategically crucial fortress in north-east France reached its bloody end in September 1916. Robert Foley looks at how and why Erich von Falkenhayn, the Chief of the German General Staff, sought to break the deadlock on the Western Front.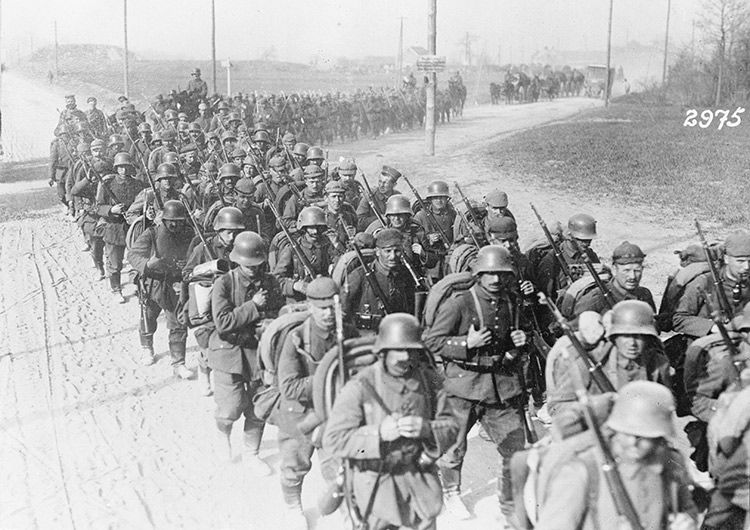 In the early hours of February 21st, 1916, the defenders of the hitherto quiet sector around the French fortress of Verdun found themselves facing the greatest concentration of German guns and mortars that anyone on the Western Front had faced to date. The German Fifth Army, commanded by Crown Prince Wilhelm with his chief of staff, Konstantin Schmidt von Knobelsdorf, had assembled more than 1,400 artillery pieces and mortars, along with several million rounds to fire in the offensive's first few days. Their plan was to use this overwhelming artillery to stun the French defenders and allow a relatively easy capture of the eastern bank of heights of the River Meuse. From these dominating heights, the German Chief of the General Staff, Erich von Falkenhayn, expected the Fifth Army to be able to inflict huge casualties on any French counter-offensives. Falkenhayn hoped to use the tactical success gained by the Fifth Army to have a debilitating effect on the French army and people.