Vercingetorix and the Failure of Gallic Resistance
John Haywood explains why the tactics adopted by the Gallic leader Vercingetorix to resist Julius Caesar's conquest of Gaul played into Roman hands.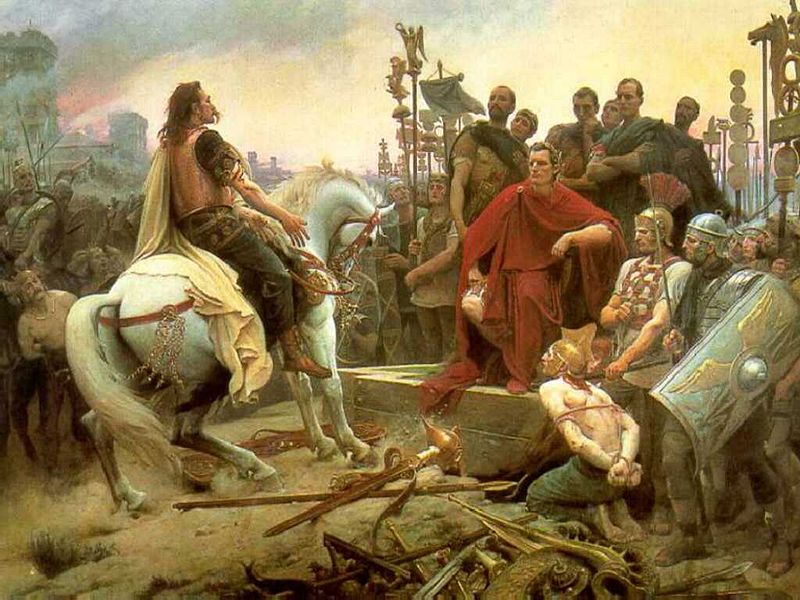 In the early 1860s Napoleon III, Emperor of France, sponsored a spectacular series of archaeological excavations to identify the locations of the battles described by Julius Caesar in his account of the Roman conquest of Gaul. The most ambitious of these took place at the Gallic stronghold of Alesia (Alise Ste Reine in Burgundy), the scene in 52 BC of the decisive battle of Caesar's campaign. To commemorate the battle, Napoleon commissioned a romantic 35 ft tall statue of the Gallic war-leader Vercingetorix, which was erected on the site in 1865. Napoleon was an accomplished scholar with a sincere interest in classical history but his motives were as much political and nationalistic as academic.
The emperor, fearful of the rising power of Prussia, saw Vercingetorix as a unifying figure whose example would inspire a spirit of national resistance in the French people. The base of the statue carries a verse inscription: