Contrary to the cliché, history is not only written by the victors. Katherine Weikert explains how those chronicling the 11th-century conquests in England and Scandinavia tried to rehabilitate the reputations of the vanquished.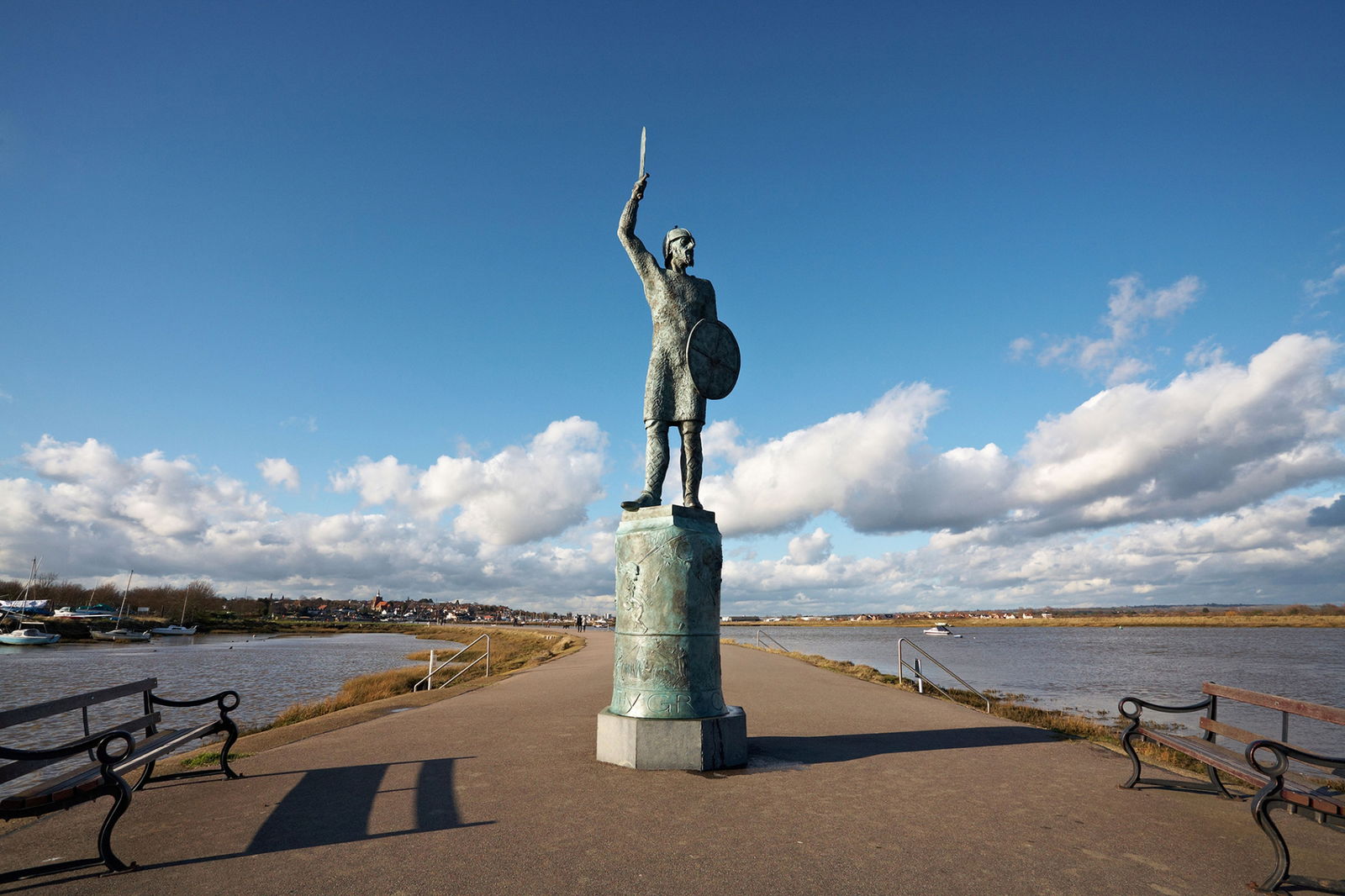 On August 10th, 991, Ealdorman Byrhtnoth allowed a Viking troop across the causeway from Northey Island onto the mainland of his domain in Essex and was promptly dealt a crushing defeat. His head or his arm was hacked off, depending on which source you believe, in fighting that lasted either three or 14 days – again, pick your source. In the short term, the Vikings had won the decisive land battle which led to Danegeld – a tax levied in England to pay off the Vikings – in the medium term and, perhaps, even cleared the path for the Danish kings Svein and Cnut to rule England. 
Following Byrhtnoth's defeat, the propaganda machine went into action. Ælfflæd, his widow, gave Ely Cathedral a wall-hanging illustrating her husband's illustrious deeds, though what those deeds were we do not know. Ely had already received a laundry list of estates and gifts from Byrhtnoth pre-battle, for which he was praised in Liber Eliensis, the Book of Ely. And the poem 'The Battle of Maldon' was produced, which contrasted Byrhtnoth's valour and bravery with that of his men who ran away from the fighting. The conversion of Byrhtnoth's reputation, from being a man defeated at a crucial encounter to one who would be remembered for his glory, was underway.
Yet this was a man who failed.