Thomas Cromwell's 'Unlikely' Friendship
Michael Everett takes issue with one of Mary C. Erler's assumptions in her otherwise perceptive article from 2014 on Thomas Cromwell's friendship with Abbess Margaret Vernon.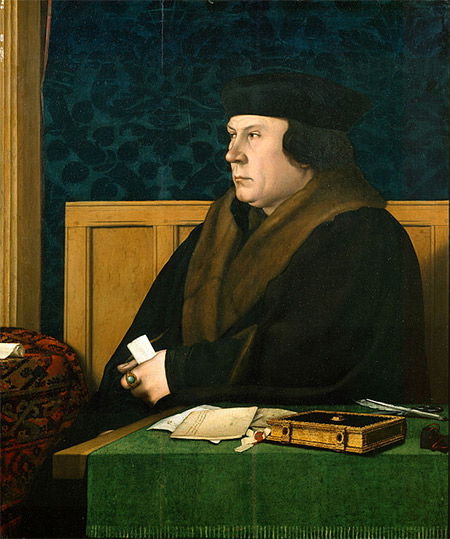 Portrait of Thomas Cromwell, by Hans Holbein the Younger.
Thomas Cromwell, Henry VIII's leading minister during the 1530s, is often described as a religious reformer. According to consensus, Cromwell was a deeply committed evangelical, who steered the king towards reform in religion more radical than Henry himself wanted. Yet the little evidence we have for Cromwell's religious views is frustratingly inconclusive; some even points another way.
In her fascinating article, Mary C. Erler discusses Cromwell's long-standing acquaintance and apparent friendship with Margaret Vernon, a nun who was successively head of four nunneries, which Erler notes is surprising considering Cromwell's 'evangelical religious position'. Despite there being no indication of Vernon's own religious views, Erler concludes that the abbess must have shared Cromwell's desires for religious reform, without considering the possibility that his long-standing friendship with the head of a nunnery may qualify any simple understanding of him as a single-minded evangelical reformer.