John Lucas rejoices at the return of Christopher Wren's Temple Bar to London after more than 120 years of 'exile' in Hertfordshire.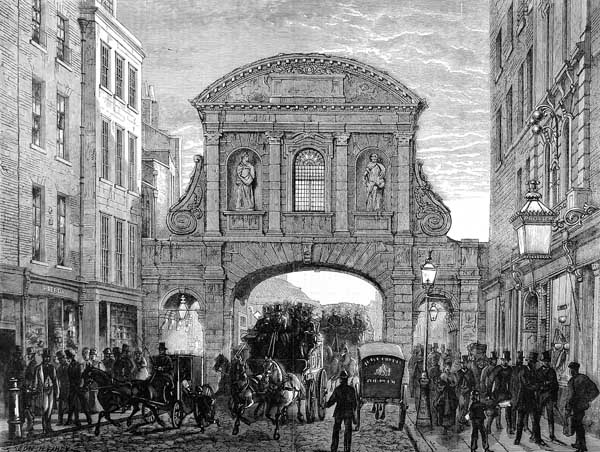 For 200 years, until 1878, Temple Bar stood where Fleet Street met the Strand. It was originally built at the behest of Charles II and completed in 1672. The sole survivor of the eight gateways into the City (the first 'bar' on this site was recorded in 1293), it has been rebuilt during the past eighteen months to serve as a southern gateway into the central piazza of Sir William Whitfield's impressive new Paternoster Square, near St Paul's Cathedral. It will be officially opened by the Lord Mayor of the City of London on November 10th, 2004 at 11.30am.
The medieval gate was sited at the boundary between the City and Westminster, though outside the old city walls. It was in some disrepair by the time of the Great Fire, and though it survived that catastrophe, the King insisted it be rebuilt. Wren's three-arch monument was constructed of Portland Stone from the Royal quarries in Dorset. It contained four statues in its niches: of Charles I, Charles II, James I and his queen, Anne of Denmark, all by John Bushnell.