The Strange Tale of the Kibbo Kift Kindred
The Boy Scout movement produced a little-known offshoot of 'intellectual Barbarians', whose charismatic leader had dreams of overcoming the existential crises of the 20th century.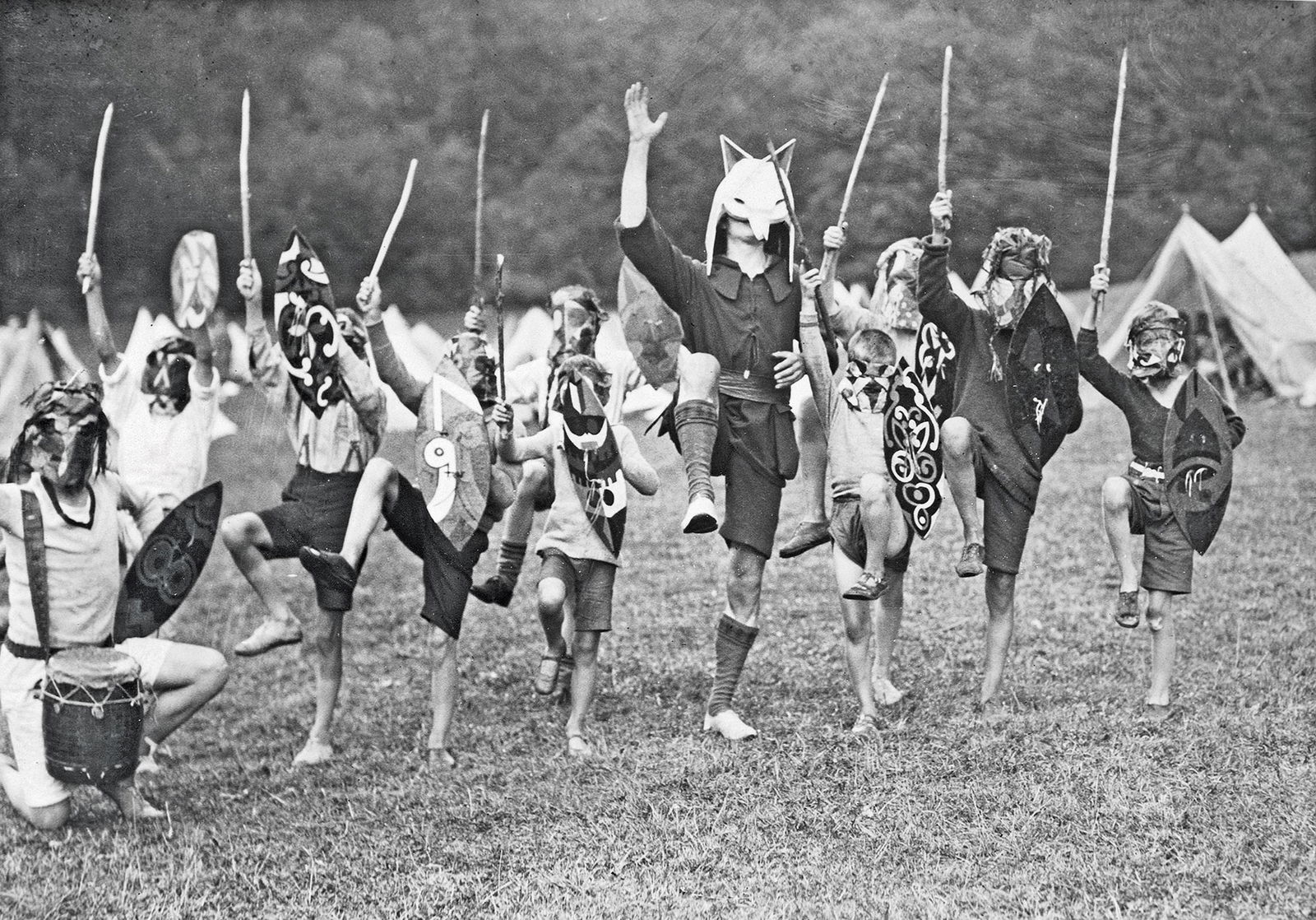 As part of a tranche of MI5 documents recently released by the National Archives to mark the centenary of the First World War, secret correspondence concerning investigations into 'Red Boy Scouts' came to light. Who were these scouts suspected of communist sympathies? One particular figure under scrutiny, John Hargrave, described in official papers as a 'half-caste Hungarian', stands out. Hargrave was born in 1894 to Gordon Hargrave, a Quaker and professional landscape painter, and Babette (neé Bing) of Hungarian-Jewish descent. He enjoyed little in the way of formal education but showed great aptitude for drawing from an early age and, while still in his teens, began to sell cartoons to newspapers and illustrate books professionally, a career that would continue his whole life. Hargrave joined the Boy Scouts in 1910, a year after the movement was founded, discovering a second passion.
Hargrave's enthusiasm for the outdoor aspect of scouting – the camping, primitivist play and campfire ceremony that went under the heading of 'woodcraft' – far outweighed his interest in the other concerns of Robert Baden-Powell's new organisation: those of paramilitary drill and preparedness, empire-building and Christianity. Hargrave identified more with the ideas of the artist, novelist and naturalist Ernest Thompson Seton, whose system of so-called primitive training for boys, modelled on a mythical ideal of a heroic Native American and infused with fantasy and romance, predated the Boy Scouts but was adopted, if not plagiarised, by the organisation.