The Stavisky Affair and the Riots of February 6th 1934
Geoffrey Warner describes a politically polarising event which would later influence the formation of French fascism and the Vichy state.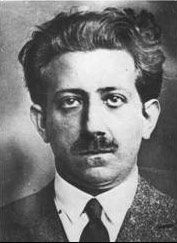 In France the year 1934 began in an atmosphere of gloom. The shadow of the world economic depression hung over the country. Across her vulnerable eastern frontier, Adolf Hitler had just come into power; Nazi Germany had left the League of Nations and withdrawn from the Disarmament Conference. France had fought the first World War to obtain peace and security. In January 1934, it looked as if she might lose both.
The Republican form of government seemed ill adapted to cope with the problems ahead. There had been no fewer than seven Cabinets since January 1931, and Parliamentary ineptitude was infuriating public opinion. The danger was that normal criticism of a government, or a party in office, could easily turn into an attack upon the Parliamentary system, or even upon the Republic itself.