Geoffrey Roberts explains when and why the Cold War began.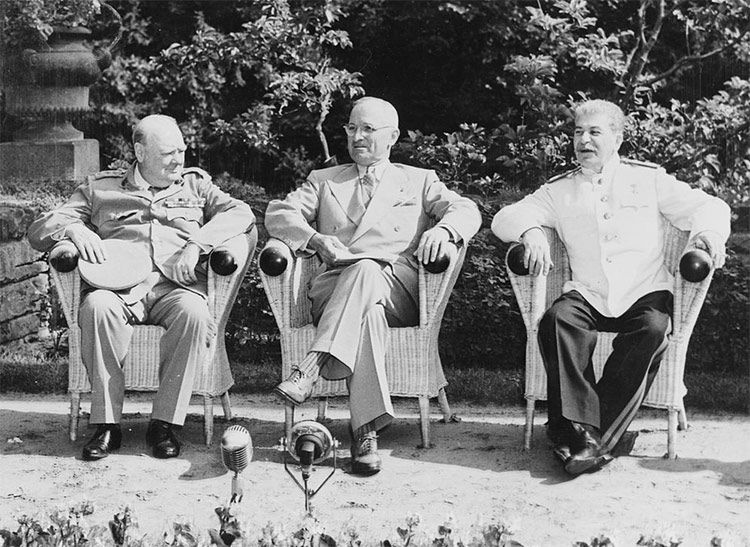 The term 'cold war' first came into currency in 1947. It was used to denote a sharp and unexpected deterioration in postwar relations between the Soviet Union and the United States. In 1945 the USA and the USSR - the two main victors of the Second World War - had proclaimed their commitment to postwar unity and co-operation. But by the end of 1947 this public harmony had been replaced by mutual recrimination about who was to blame for the postwar breakup of the allied coalition that had defeated Hitler. Each side blamed the other for generating the political, ideological, and military rivalry that divided Europe into competing blocs and spawned a dangerous global power struggle between communism and liberal democratic capitalism.
From the very beginning of the cold war there was a dispute about its origins - about when, why and how the conflict started and who was responsible. Among historians the cold war origins debate went through several main phases.