Savonarola - Preacher and Patriot?
Donald Weinstein examines the career and context of the extraordinary millenarian friar who held a puritanical sway over Renaissance Florence in the last decade of the fifteenth century.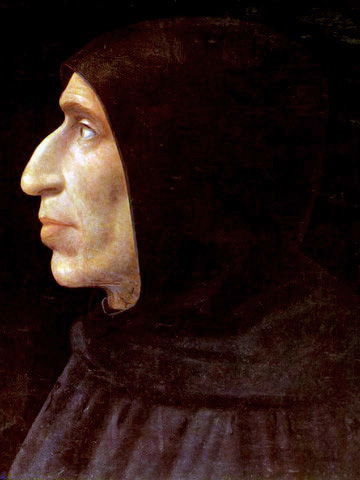 Unarmed prophets, wrote Niccolo Machiavelli in 1513, are bound to fail. The prophet foremost in his mind was Girolamo Savonarola, the ill-favoured, ranting Dominican friar who fifteen years earlier had gained an astonishing ascendancy over Machiavelli's beloved Florence armed with nothing more than threats of divine punishment and promises of earthly glory. Seeing that the Florentines had soon turned against their prophet, put him to torture, hanged him from a gibbet and burned him, Machiavelli's dictum is worth pondering; but how do we measure the success of a prophet and at what point do we consider the story ended? After his death believers scrambled for his relics; Catholic saints Catherine de' Ricci and Philip Neri venerated him; Protestants erected a statue to him in the Luther monument at Worms; Italian patriots regarded him as a forerunner of the Risorgimento (hence the revival of Savonarola studies in the nineteenth century); and today devotees work for his canonisation.