Sailing on Top of the World
Meriel Larken takes the helm of the Yavari, a Victorian ship plying the highest navigable lake in the world.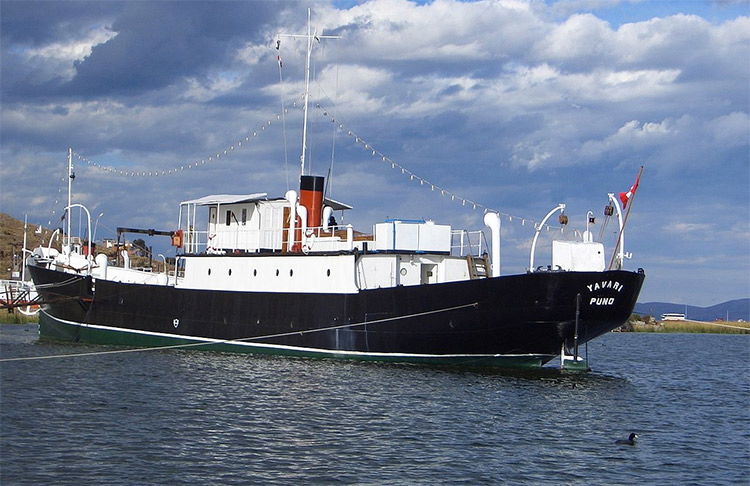 The Yavari is the oldest single-screw iron passenger ship afloat today. Recently rescued and restored, she is moored 12,500 feet above sea level, on the world's highest navigable water­way, Lake Titicaca, which straddles the frontier between Peru and Bolivia, at an altitude of more than 12,500 ft (3,810 metres). She was built in Britain and, in pieces, was carried up the Andes by mules to the lake, reassembled and launched on Christmas Day 1870.
Her long journey began in 1861 when Peru, feeling threatened by her neighbour, ordered two 'gunboats' to dominate this resource-rich region ; the boats were also to be capable of carrying pas­s­engers and cargo. The country had already estab­lished strong links with Britain through the guano industry and, in particular, with the British agents Anthony Gibbs & Sons, so it was no surprise that the Peruvians turned to them to commission the two steam­ships from the world's leading shipbuilding nation.
James Watt & Co won the contract, undertaking to supply the engines and sub-contract the hull construc­tion to the Thames Iron Works and Shipbuilding – who had previously built the Beagle and, more recently, HMS Warrior. The speci­fic­ation stated that no piece of the ship should weigh more than 3½-4 cwt – the most a mule can carry.