Robert Owen: Towards a New Moral World
The year 1812 was a turning point in the career of the industrialist Robert Owen. Ian Donnachie examines his Essays on a New View of Society, in which Owen first aired the ideas about popular education and workers' welfare that would make him famous as a reformer.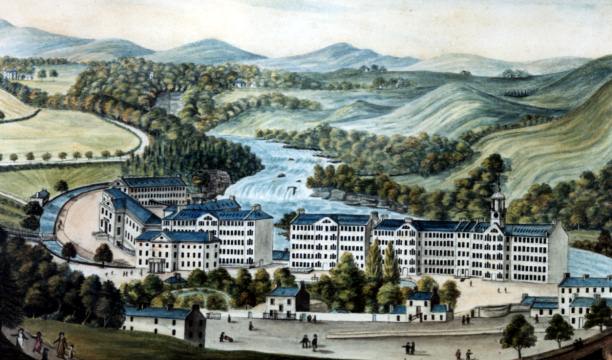 'It may be true but it is not new', wrote William Hazlitt, reviewing Robert Owen's essays on A New View of Society (written and circulated in 1812-13), which emphasised the role of environment in character formation and in promoting morality and prosperity. To a degree he was right. Owen (1771-1858), who had prospered mightily in the maelstrom of the Industrial Revolution, had picked up much enlightened thinking on reform through his reading and his association with other reformers in Manchester, Glasgow and London. What was new, however, was Owen's practical suggestions for social and economic regeneration, based on his experience as a mill manager at New Lanark in southern Scotland and what he claimed to be the universal applicability of his thinking.