The Rise and Fall of the Medici Bank
During the fifteenth century the Medici banking house in Florence 'almost passed belief' in power and influence.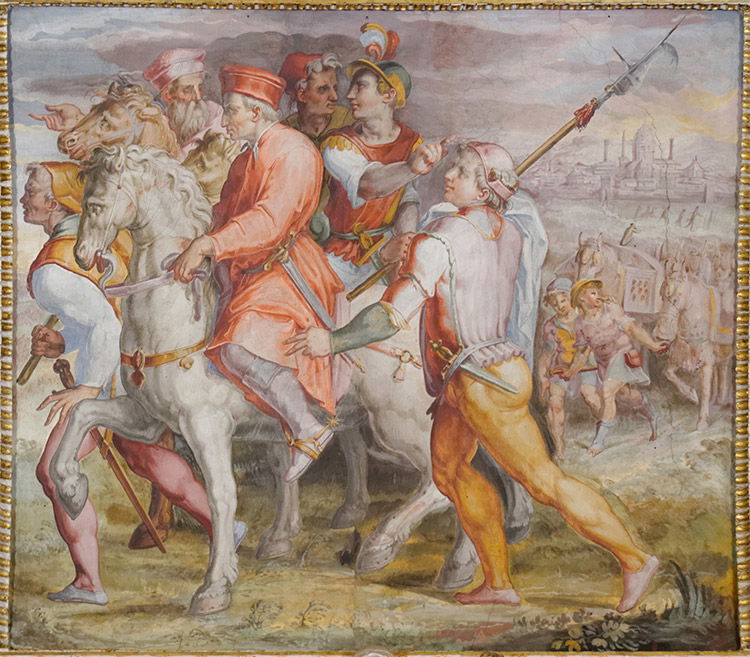 'Considering their profession, which was banking,' Philippe de Commines, the French diplomat and historian, wrote of the Medici in the fifteenth century, 'this family was, I think, the greatest in the world.'
Commines had travelled through England and Flanders as well as Italy and France; and what he had seen of the power and influence of the Medici bank 'almost passed belief'. It was not merely the most profitable organization in Europe, but the richest commercial house that there had ever been anywhere.
Not many years before Commines's Memoires were written, the Medici had been but one of 72 families carrying on business as bankers and bill-brokers in the neighbourhood of the Mercato Vecchio in Florence.
The city, at that time one of the largest in Europe, had established its ascendancy as a financial centre in the thirteenth century after the issue, in 1252, of a beautiful small gold coin, stamped on its obverse side with the city's emblem – the lily – and on its reverse side with its Latin name, Florentia.
This was the famous fiorino d'oro which became known as the flower, the florence or the florin. The fiorino rapidly gained universal confidence and was soon in common use throughout Europe to the great credit of the city of its origin and to the banking houses that conducted business there.