Retrieved Riches - Charles Booth's Life and Labour of the People in London
Rosemary O'Day explains how a reinvestigation of the data collected by a pioneer social scientist is shedding new light on the lifestyles of Victorian London.
Booth you say? Ah yes – that'll be William Booth,... brass bands and hymns, salvation and soldiers and that sort of thing. No, not that Booth – Charles Booth. Um...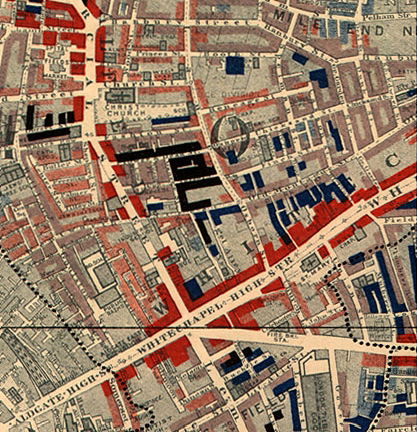 Not only the proverbial man or woman in the street is confused by a reference to Charles Booth. Some contemporaries – including quite well educated ones – muddled him up with William the Salvationist. The Reverend J Reid Howatt, minister of the Presbyterian Church in Brunswick Square, Camberwell, thought that Booth was from the Salvation Army. And even today John Maloney's Marshall, Orthodoxy and the Professionalisation of Economics (Cambridge University Press, 1985) has in its index the words: Booth, General Charles. Perhaps it was and is understandable. The two men were contemporaries and were both concerned with the problem of and manifestations of poverty. But Charles Booth had his own distinctive identity and deserves more public acclaim than he has received.