A Question of Guilt: Pierre Laval and the Vichy Regime
Scapegoat or quisling extraordinaire? Douglas Johnson probes the motives and actions of Vichy's chief minister to find insularity and gamesmanship his fatal flaws.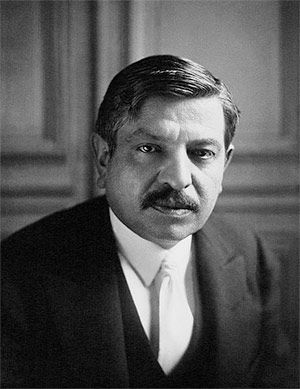 It is difficult for a historian to know what use, if any, he should make of opinion polls which are directed to past events and personalities. This is not only because most questionnaires which seek to test the knowledge of those questioned invariably reveal a considerable ignorance, but also because polls about the past are particularly liable to manipulation. However, there is a certain significance in the enquiry carried out by Figaro Magazine, in May 1980, which purported to show that 66 per cent of the French people refused to condemn Marshal Petain for the role that he played during the years 1940 to 1944, whilst another poll carried out by Nouvelles litteraires in the same year with regard to Pierre Laval shows that 33 per cent approved of his execution (and would have voted for the death penalty had the trial taken place again), 19 per cent would have sent him to prison for life and only 2 per cent would have acquitted him (the remainder being undecided).