Queen's Power: The Case of Catherine Parr
Minna F. Weinstein profiles the last Queen of Henry VIII; a Protestant of learning who helped to determine the religious future of England.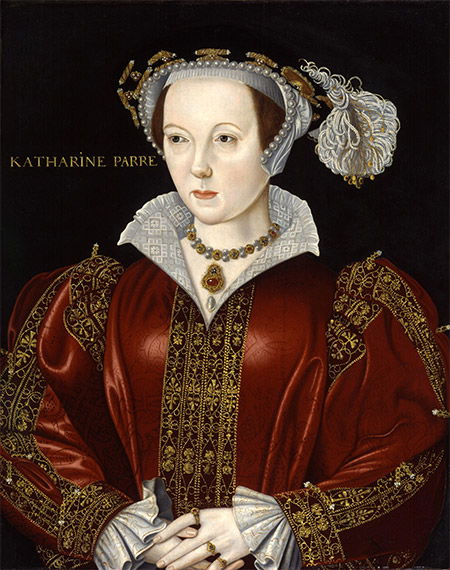 Power is a privilege seldom accorded to women. Now and again accident or fortune have put a Mary or an Elizabeth onto the throne, and occasionally some few women may achieve an economic or political authority less dramatic than ruling a nation. But the reality of history is that access to power has been controlled by men while the reality of women's experience has been virtual exclusion from the chambers of decision-making.
Yet there have been moments when a particularly gifted and ingenious woman, standing within the orbit of a reflected grandeur, uses the opportunities offered by position and place to influence policy. Such a one was Katherine Parr, Henry VIII's last Queen. She was not moved by concern for the good repute of the King, her husband, as some conventional councillor might be.
Nor was she tempted by the excitement of political manipulation in the style of Thomas Cromwell. Her allegiance was to Protestantism, a Protestantism different from, even subversive of, the religious establishment the King intended for England. Though the means available to her were circumscribed, her ultimate success was considerable.
With Thomas Cranmer, the Archbishop of Canterbury, officiating, Katherine Parr was married to King Henry VIII on July 12th, 1543, at Hampton Court, a special licence having been issued on the 10th, dispensing with the usual publication of banns. It was a simple ceremony with fewer than 20 in attendance: her third marriage, his sixth.