Publius Sittius and Caesar's Revenge
Erich B. Anderson describes the fortunate alliance between Julius Caesar and a Roman knight and mercenary, Publius Sittius, who helped the dictator defeat his enemies in Africa once and for all.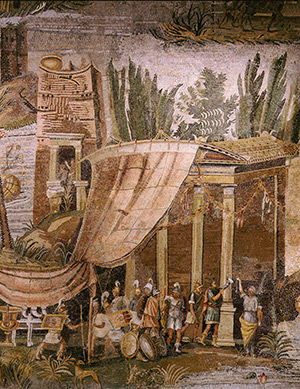 On August 9th, 48 BC Julius Caesar defeated Gnaeus Pompeius on the plains of Pharsalus. Soon after, on September 28th, having fled to Egypt, Pompey was stabbed to death by two Roman officers who had previously served under him. The defeat and death of Pompey the Great were two devastating blows to the Roman senators who had sided with him in 50 BC, calling Caesar a traitor and sparking the great Roman Civil War. But the Pompeian faction was not entirely defeated. Several prominent men had escaped to Africa, including Metellus Scipio, Marcus Petreius, Lucius Afranius and Titus Labienus. With the support of Juba, the king of Numidia, Caesar's enemies began to raise an army large enough not only to be able to take the African province, but potentially to march on and invade the Italian peninsula and seize Rome. Caesar needed to act quickly to secure his advantage.