Protestant Culture: Milton's Angels
Though Protestants sought to distance themselves from Roman Catholics on the subject, angels  played a key role in Protestant culture as a means by which to understand humans and their place in the universe, explains Joad Raymond.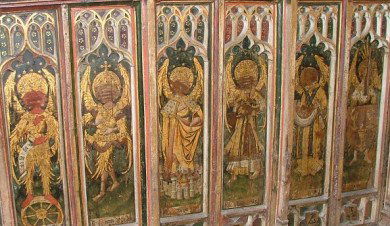 How many angels can dance on a pinhead? Even today the question is immediately recognisable – it is emblematic of the unworldliness of medieval discussions of angels and of the foolishness of scholastic theology. It was, however, a Protestant slur on Roman Catholicism coined by 17th-century Englishmen. Its earliest use is by the Protestant clergyman William Chillingworth in 1638. The question then assumed its modern form in 1659 when Henry More mocked those who 'dispute how many of them booted and spur'd may dance on a needle's point at once'.