The premiere of Der Rosenkavalier
Strauss's 'musical comedy' was first performed in Dresden on January 26th, 1911. It was a sensation.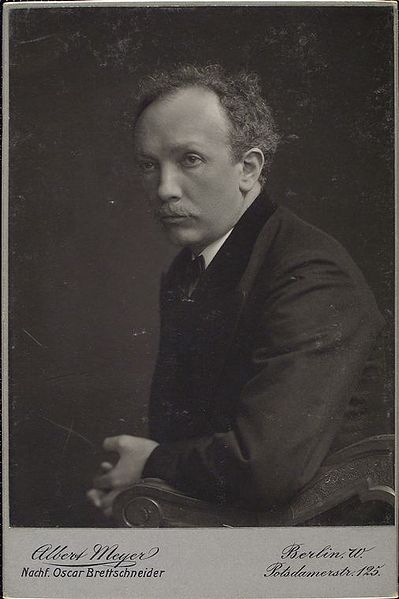 Richard Strauss described his new creation as 'a musical comedy'. When it exploded on the world to a packed house at the Königliches Opernhaus in Dresden it was a sensation. Some austere critics thought the delectable waltzes were out of place, but audiences adored it and special trains to Dresden had to be laid on for 50 more performances there that year. By the end of 1911 Der Rosenkavalier ('The Knight of the Rose') had been staged in Milan, Vienna, Rome and Berlin. Thomas Beecham conducted the British premiere at Covent Garden in 1913. Rosenkavalier has remained Strauss's best-loved opera and great singers specially associated with it include Lotte Lehmann, Elisabeth Söderström, Felicity Lott and Renée Fleming.
Hugo von Hofmannsthal's libretto was based partly on two plays by Molière. From the beginning he planned a major role for a young man to be played and sung by a woman. The 'man', Octavian, is the lover of the opera's principal female character, the aristocratic Marschallin, and the opera's opening scene finds them in bed together. When Hofmannsthal sent Strauss the scene in the spring of 1909 the composer was delighted with it and wrote back: 'It will set itself to music like oil and melted butter; I'm hatching it already.'
It took Hofmannstahl until June 1910 to complete the libretto and Strauss finished the score in September. The Dresden opera authorities were worried that the opera was obscene, but the première went ahead with Max Reinhardt as director. The conductor was Ernest von Schuch, who had previously conducted the premières of Strauss's Salome and Elektra.
The opera's underlying theme is the Marschallin's awarenesss that she will inevitably lose Octavian because she is so much older (she is 35). Because she truly loves him, she helps him to win the girl he falls in love with. The trio of the three characters – two sopranos and a contralto – almost at the end of the opera is surely one of the most gorgeously beautiful creations in the entire history of music.