Thomas Penn and his colleagues have embarked on a project to publish a series of short biographies of England's and, subsequently, Britain's monarchs. Why is the study of kings and queens still relevant in our less than deferential age?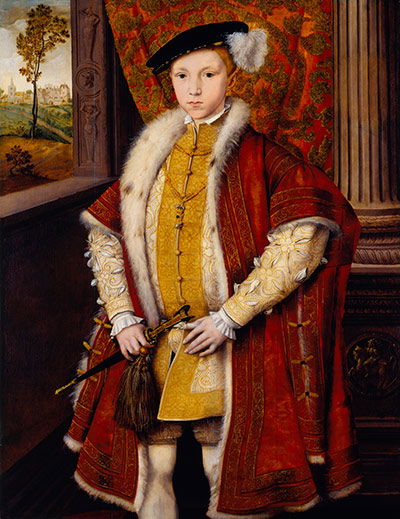 In the frantic atmosphere that accompanied the run-up to September 2014's Scottish referendum, Westminster MPs of all stripes, scrabbling for every possible means to prevent Scotland's secession from the UK, reached for the nuclear option. A statement from Elizabeth II in support of the union would, they said, 'make all the difference'. One politician remarked that such a pronouncement would be 'welcomed' by the people of both England and Scotland, adding that 'I don't think it would be improper'. Royal sources disagreed, gently deprecating the possibility and stressing that even suggesting that the Queen could intervene was to misunderstand her constitutional role: she would always remain neutral and could not possibly take sides. 
Four days before the referendum, after attending her usual Sunday morning service at Crathie Kirk near Balmoral, the Queen's pronouncement came as a moment of carefully choreographed spontaneity. The pack of waiting journalists – normally kept at a safe, 200-yard distance – was beckoned closer by a police sergeant as the Queen, instead of passing the small crowd of royal-watchers outside the church, stopped and exchanged some brief words with a few of them (equal numbers Scottish and English, it was noted). 'She was lovely', gushed one lady, 'and she hoped everybody would think very carefully about the referendum this week.'
Elizabeth's off-the-cuff remark immediately became front-page news: 'Queen's stark warning over Scottish independence vote.' Yet the moment itself took on a curiously unreal quality. What the Queen had actually said remained unclear, while the reported source – the lady quoted had 'asked not to be named' – faded out of the picture. Asked to comment, palace advisors demurred, saying that they would never talk about a private exchange and that, if the Queen had said anything, it had been 'completely spontaneous' and 'in response to a remark from the crowd'. As the details evaporated, the episode took on its own momentum: less a personal intervention on the Queen's part than the collective expression of a desperate nation's hopes.  
The British monarchy is an institution that retains enormous power, even if for centuries that power has been largely symbolic. In the words of the Victorian journalist and constitutionalist Walter Bagehot, the Crown's pomp and circumstance act as a visual symbol of national unity, exerting an 'imaginative attraction' on people's minds. It was, presumably, this precise quality that Westminster's MPs were trying to invoke in their efforts to involve the Queen in the referendum of September 2014. Monarchy, Bagehot added, makes for a 'deferential community', a people dazzled by the 'mystic awe' of their sovereign. But such symbolic powers, he noted, had a very real purpose: it was the Crown's aura of ancient permanence that allowed government, in its shadows, to get on with the business of evolving and modernising. Bagehot's conclusion, that Britain was 'a monarchy disguised as a republic', was one that the 15th-century jurist Sir John Fortescue, seeking a solution to the catastrophic inanities of Henry VI's reign four centuries before Bagehot wrote, might have recognised. 
In the eyes of unswerving republicans, all this is anathema. For them, Bagehot's 'ancient and ever-altering constitution' is responsible for the perpetuation of an antique ruling structure that has retarded the emergence of a truly modern national identity; responsible, too, as Tom Nairn has dyspeptically (and hilariously) detailed, for a national culture of servility and grovelling, especially when, 'in the physical proximity of a royal person, dream and reality dissolve in a hopeless mix-up'. But even the likes of Nairn, when examining the nature of the British state, find that they can hardly relegate monarchy to the margins: indeed, they are constrained to place it at the centre of the picture. 
King in all but name
These are just some of the reasons why the new Penguin Monarchs series seems particularly germane. It comprises 45 mini-biographies, from Athelstan, first 'king of the English' to Elizabeth II (and including that frustrated monarch, Oliver Cromwell, who was forced to take on only the trappings of kingship after his own army officers threatened to shoot him in the head, if he accepted the Crown itself). 
Bringing together some of the country's most acclaimed historians and talented new writers, we asked them to tackle their monarch in 25,000 words – whether it be the vast bulk of Henry VIII, or his son Edward VI, who died at the age of 15 having spent his slight six years on the throne growing up in the shadow of factional intrigue. In the preface to his biography of Charles I, Mark Kishlansky sums up the challenge perfectly. The prospect of distilling Charles – 'with whom I have lived more years than I care to remember' – was, he writes, 'terrifying', in that it forced him to think afresh about his subject, with both an 'economy of style and an economy of perspective'.
The first five Penguin Monarchs, published this December, recast their subjects in a new and unexpected light, giving the reader an entry point into a life, a reign and an age. Stephen Alford reminds us that of all the Tudor monarchs, it was only Edward VI, Henry VIII's long-awaited son and heir, who was 'ever expected at birth to rule' and reveals a boy king whose voice developed a 'true kingly register' and who kept his own private chronicle. At the other extreme, in 1936 the future George VI reacted to the news of his playboy brother Edward VIII's abdication with horror: 'That's a dreadful thing to hear. None of us wants that, I least of all.' Inarticulate, stammering and with an aversion to appearing in public, he nevertheless gritted his teeth and got on with the business of being king through the war years. So 'extraordinary in his ordinariness' was he, writes Philip Ziegler, that his daughter, Elizabeth II, inherited from him a throne 'as secure as any in the world'.
But, of course, and as David Cannadine emphasises in his George V, the king has two bodies: the monarch is not just an individual but an institution, 'temporarily embodied in one particular sovereign'. Taken together, these 45 biographies will trace the story – sometimes evolutionary, sometimes revolutionary – of England's, then Britain's monarchy, revealing the  impact of individual agency (or lack of it) through periods of strength and intense vulnerability; underscoring the randomness of dynastic succession (clearly illustrated in these first five lives, four of whom, as younger sons, were never supposed to inherit the throne); and illuminating the Crown's age-old and often tension-laden relationship with Parliament and with the laws of England, by which, as Sir John Fortescue was among the earliest to stress, the monarchy was bound.
All this is evident in the lives of the two monarchs that bookend the high watermark of English royal supremacy: Henry VIII and Charles I, both of whom believed that their will was law and who attempted to enforce that will in very different ways. As John Guy shows, Henry VIII, in his quest for fame, used Parliament and the courts to achieve his break with Rome, dissolve the monasteries, make himself supreme head of the English Church and turn England into an empire. A century later, Parliament was rather less complaisant and rather more powerful when Charles I – constantly impecunious, carrying the whiff of Catholicism and possessed of the belief that kingliness was next to godliness – attempted to rule more or less by decree. In 1642 he remarked querulously that Parliament had 'taken the government all in pieces and I may say it is almost off the hinges'. That same year England dissolved into civil war and Charles became a factional leader, at war with Parliament and his own people. Almost 50 years later, following regicide, republic and restoration, Parliament issued its response to Stuart absolutism: the 1689 Bill of Rights, which set England and Britain on the path of constitutional monarchy.
Collective dream
Since that time the monarchy has at times struggled to retain its relevance and its political neutrality. David Cannadine notes how Bagehot, despite his best efforts, could not really articulate what powers the Crown actually exerted and, into the bargain, described Queen Victoria and her heir, Edward VII, in distinctly secular terms as a 'retired widow and an unemployed youth'. Bagehot's irreverence echoed the spirit of the age: in the following decade the statesman Joseph Chamberlain confidently predicted that for the British state 'the republic must come'. Some half-century on, as Cannadine recounts, Prime Minister Herbert Asquith returned from a summer visit to George V at Balmoral complaining that the place 'reeks of Toryism'. However, that same king, though fighting against the dying of the imperial light – 'Remember, Mr Gandhi, I won't have any attacks on my Empire', he admonished the Indian rebel leader in 1932 – was also remarkably successful in co-opting the first Labour government into 'the culture and processes of the British constitution', a position from which Labour has subsequently scarcely deviated.
Today the monarchy remains at the heart of the British constitution and of the 'collective dream' of English and British nationhood, as it has been for well over a thousand years. As well as delighting and surprising readers, we hope that Penguin Monarchs will enable them to think afresh about the history and the continued significance of this national institution.
Thomas Penn is the author of Winter King: The Dawn of Tudor England (Penguin, 2012). The first five books in the Penguin Monarchs series are published by Allen Lane on December 4th.