Pope Innocent XI: The Saviour of Christendom?
One of the last popes to play a major role in international affairs, Innocent XI defied Louis XIV, the Sun King, and played a decisive part in the defence of Christianity against the spread of Islam under the auspices of the Ottoman empire, as Graham Darby explains.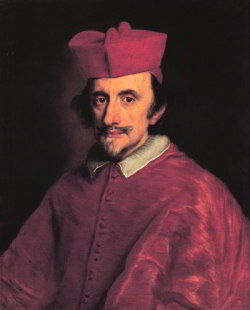 For good or ill the Roman Catholic Church has been much in the news of late. Child abuse scandals, accusations of homophobia, a leaked Foreign Office memo (which, by appearing to mock the Catholic Church, almost led to a serious diplomatic incident) and Cardinal Walter Kasper's disparaging remarks about Britain might have suggested that, were it not for the reasonable success of Pope Benedict XVI's visit to the UK last September, the Roman Catholic Church was in terminal decline. Yet to dismiss such a long-standing institution would be a mistake. It has been written off before and has always proved remarkably resilient.