James Barker reveals how parsimony and muddle in Whitehall in the first years of the British Mandate in Palestine almost led to disaster in August 1929.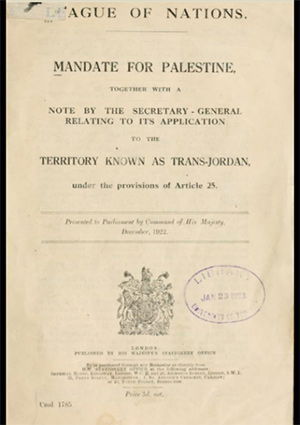 At dawn on Friday August 23rd, 1929, Stewart Perowne, a twenty-seven-year-old official in the Palestine Department of Education in Jerusalem, sat down to type a letter to his parents. Friday was for Muslims their holy day and the mood in Jerusalem  was tense but Perowne wasn't especially concerned, 'after all it is the season of the year, when they have nothing else to do, so why shouldn't they have a bit of fun? They have got no movies or cricket to amuse them', he wrote.

The space where Jews worshipped at the Wailing Wall measured no more than 150 square metres and lay next to the section of the Wall sacred to Muslims as the spot where the Prophet Muhammad stabled his horse al-Buraq before making his journey to Paradise. The site belonged to a Muslim Waqf or religious foundation but Jews had been praying there for centuries. Custom, not law, had permitted the arrangement to stand but in 1928, the Muslim religious authorities,  convinced that the Jews intended to rebuild their ancient temple on their holy precinct, the Haram-esh-Sherif, started an intermittent campaign of petty harassment against Jewish worshippers. In response, a nationalist faction in the Zionist movement led by Vladimir Jabotinsky waged a campaign to claim exclusive control of the Wailing Wall. By the summer of 1929, the dispute was hotting up, with demonstrations and random attacks and killings by both Jews and Arabs.