Travels Through Time: Sixth-Century Movers and Shakers
The year 529 had great consequences for Justinian I, the Neoplatonic school in Athens and St Benedict.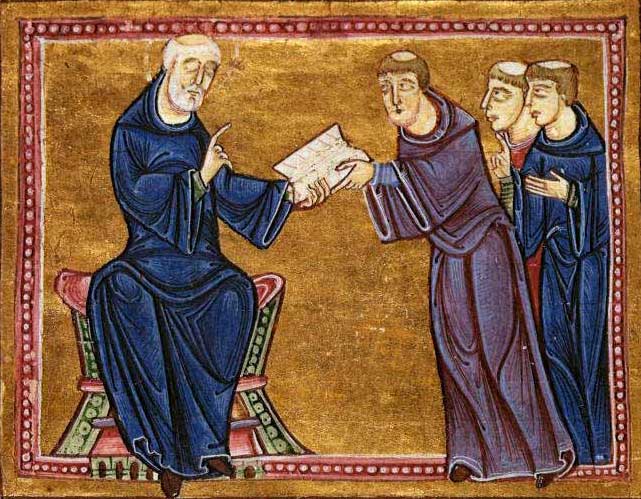 The Byzantine emperor Justinian I was highly intelligent, determined and hugely ambitious. In AD 529, he published the first edition of the Codex Justinianus, which would be adopted across Europe. The code revised and updated existing late Roman legislation alongside other legal works, which included new prescriptions for legal education. Justinian also carried out a building programme throughout his empire. This boom of churches and monasteries, as well as orphanages, fortifications, bridges and aqueducts, created an inexorable tide of Christianity. This had devastating consequences for Neoplatonic teachers in Athens.
In our latest podcast, Violet Moller discusses the year 529, when three events took place which would have profound consequences for the transmission of knowledge. 
Moller begins by discussing Justinian I, whose code in 529 banned pagans from teaching. This rule forced the Neoplatonic academy in Athens to close. The school's pagan teachers and philosophers left for the Persian Empire in the hope of freedom. In the same year, St Benedict founded the monastery of Monte Cassino, on a mountain south of Rome. Here he wrote his Rule, destined to become a practical blueprint for Western monasticism.
Travels Through Time. Tailored tours of the past. 
Travels Through Time is presented by bestselling historian Peter Moore. In each episode we are joined by an expert guest, to journey to the time and place of their choice. Enjoy a ringside view of history as never before, with the action described by those who understand it best. Browse other episodes in this series here.
How to listen
You can listen to Travels Through Time here on our site in the player above, or on iTunes, Spotify, Podbean and Acast. There is also an RSS feed.
Further reading: related articles from the History Today archive
Charlemagne, Muhammad and the Fall of Rome
Conrad Leyser
Henri Pirenne transformed the way historians think about the end of the Classical world and the beginning of the Middle Ages.
Byzantium and the Abbasids: Best of Enemies
Jonathan Harris
Christian Byzantium and the Muslim Abbasid caliphate were bitter rivals. Yet the necessities of trade and a mutual admiration of ancient Greece meant that there was far more to their relationship than war, as Jonathan Harris explains.
The Elusive Byzantine Empire
Dionysios Stathakopoulos
Though the beginnings of the Byzantine Empire are unclear, its demise is not. The history of the Eastern Roman Empire, from its foundation in 324 to its conquest in 1453, is one of war, plague, architectural triumphs and fear of God's wrath.