Pitted Against the Bear: Britain, Russia and Crimea
Britain and Russia came close to blows over Crimea in the 18th century.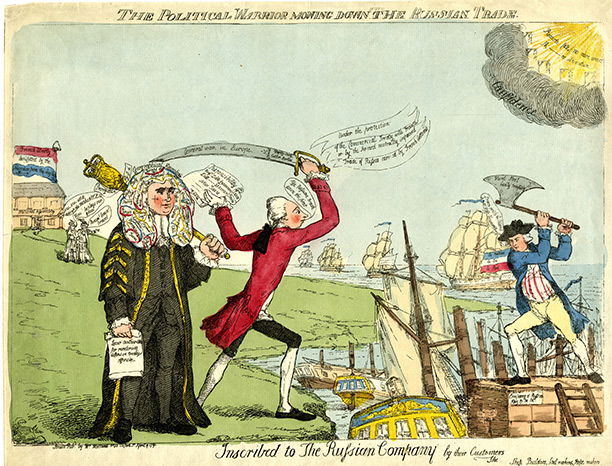 The British forces sent to the Black Sea during the Crimean and Russian civil wars would not have been the first had the government of William Pitt the Younger had its way in 1791. Benefiting from divisions among the Crimean Tatars, Catherine the Great had annexed Crimea eight years earlier, only for the Ottoman Sultan, the overlord of the Crimean khanate, to launch a war of reconquest in 1787. Repulsing the Turkish attack, the Russians went on to make major gains. Concerned about a threat to the balance of power, Britain, which had allied with Prussia in 1787, pressed Russia and its ally Austria to end the war without making territorial gains. Austria agreed, but Russia refused.
In 1791 the crisis centred on Russian determination to retain the fortress of Ochavov (stormed by Potemkin in 1788) and its lands between the rivers Bug and Dniester, consolidating control over Crimea.
Britain prepared for action, with fleets in the Baltic and Black seas and with a Prussian army on the Russian frontier. Efforts were made to create an international league, including Poland, Sweden and Holland.
On March 28th, 1791 the British government asked Parliament for funds for naval armaments. The next day it won majorities in both Houses, but the cohesion of the ministry was damaged by the debates. Meanwhile, public agitation in favour of Russia and against war developed, encouraged both by the Russian envoy, Count Vorontsov, and by the Russia Company, which acted as a powerful lobby.