A mysterious child from northern Germany, portrayed by William Kent on the King's Grand Staircase, became one of the sensations of the Georgian age, as Roger Moorhouse explains.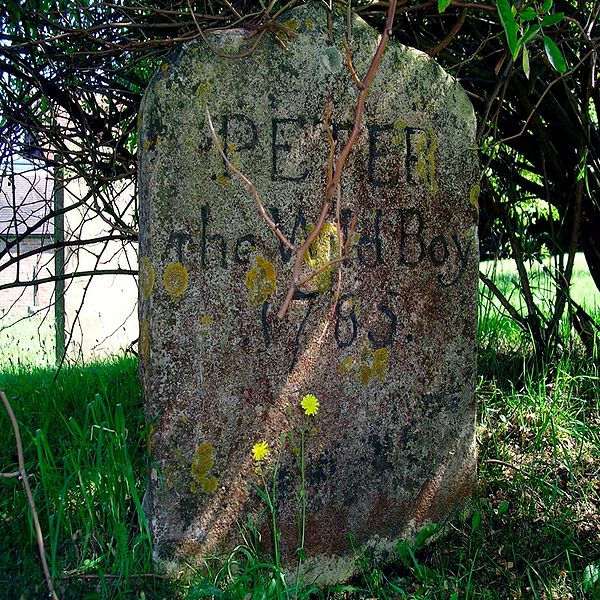 Gravestone of Peter the Wild Boy at St Mary's Church, Northchurch, Hertfordshire
In the summer of 1725 a peculiar youth was found in the forest of Hertswold near Hameln in northern Germany. Aged about 12, he walked on all fours and fed on grass and leaves. 'A naked, brownish, blackhaired creature', he would run up trees when approached and could utter no intelligible sound. The latest in a long line of feral children – in turn celebrated, shunned and cursed through the ages – 'The Wild Boy of Hameln' would be the first to achieve real fame.