Phillip Buckner looks at the characteristics of a double wave of colonisation between 1700 and 1900, which gave Canada its unique character.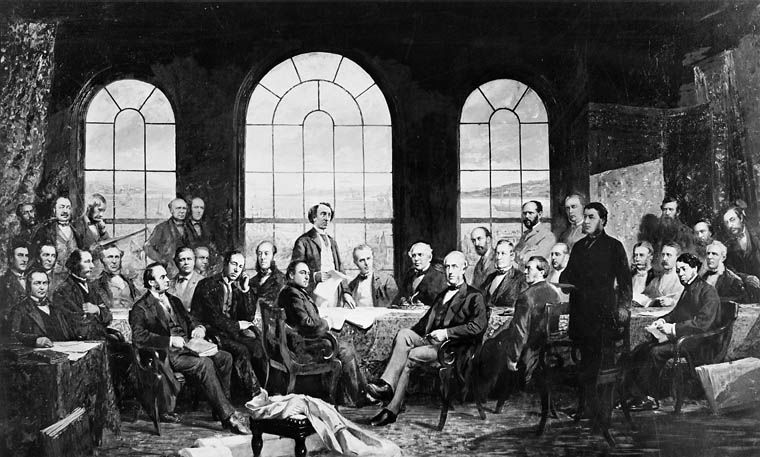 Canada's experience of European imperialism has been both longer and more diverse than any of the major European colonies of settlement in the Americas. Indeed, parallels with those colonies are misleading for Canada alone was the creation not only of two imperial powers but of two distinct periods of European colonisation.
During the first period from the sixteenth to the eighteenth centuries all of the European colonies of settlement grew painfully slowly but none more painfully and slowly than the French colonies in Canada. Neither Acadia nor New France possessed the potential for plantation economies and the only exports that they produced of value to the mother country were fish and furs. The fisheries were of considerable economic importance, but did not require permanent settlements for their exploitation. The fur trade drew France into the interior of North America, but it could not sustain a large population base.