Obituary: Professor Richard Holmes
Taylor Downing offers a tribute to the military historian who was a television natural.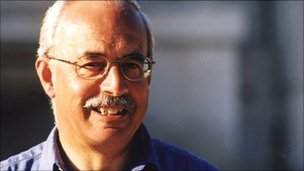 I first interviewed Richard Holmes, who died of cancer on April 30th, for a television series more than 20 years ago. I was looking for a historian for the Channel 4 series Civil War who could explain not the strategies adopted by Parliament or the Crown but rather what it was like to be caught up in the giant scrum of a 17th-century battle. Richard was so brilliant, so revealing of what the experience of conflict would have been for the foot-soldier of the day, that we decided to re-shoot the entire interview, this time not in his study but on manoeuvres for the Territorial Army. In uniform (he held the rank of brigadier), out in the field with Territorials charging about behind him, he was even better. Since then I must have interviewed Richard for at least 50 more television documentaries, including many one-offs and numerous episodes of the long-running series Battle Stations.
Richard was a pioneer of a type of television history that explored the experiences of the common soldier; what he really felt at Naseby, the Somme, at El Alamein or at Basra. His books – Firing Line, Redcoat, Sahib, Tommy, Dusty Warriors – are full of this. On television he was able to combine genuine scholarship with a genius for storytelling and an ability to communicate complex events in a supremely accessible way. He understood the military mind but was no apologist for generals or senior commanders. He understood weapons and how they worked or failed to work and what this meant to your average squaddie at the critical moment of combat. The several series of War Walks that he went on to make for the BBC capture this ability magnificently. He could draw out the significance of the tiniest detail, a slight advantage in terrain, the supremacy of one weapon over another, of literally how 'the want of a nail' could cost you the battle. And everything he said was delivered in his enthusiastic, passionate, unique style. He will be sadly missed and, as one of the great communicators, his death is a great loss to television.