Noel 'Gracchus' Babeuf, Prophet of Elitism
The legend that Babeuf had created and the doctrines of Babouvism became a powerful force in nineteenth-century Europe. W.J. Fishman writes how, among those whom it inspired, were the authors of the Bolshevik Revolution.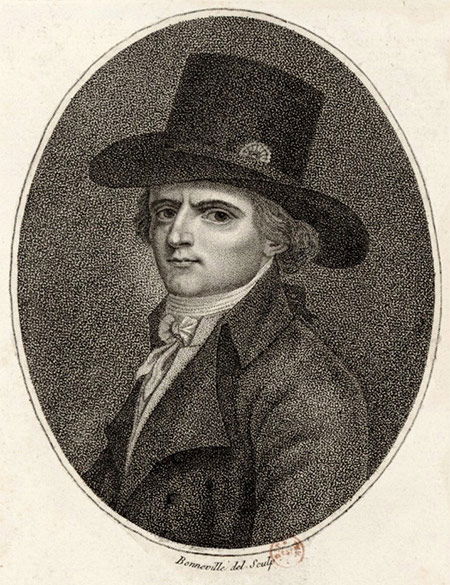 Jacobinism, based initially on democratic expression and permanent debate to sustain popular sovereignty, was transmuted through its high-priest, Robespierre, to a form of Messianic redemption conceived in the surrender of the individual to the Legislators—an esoteric elite. Ultimately the philosophical realisation of the General Will would be fulfilled, not by the group, but by the One. He was the Messiah, the practical visionary who, alone, could lead his people into the Promised Land.
So between the years 1789 and 1794 the climate of political relationships changed dramatically. From the free clash of individual wills in Assembly and Convention, an end to disharmony was brought about by Robespierre's "dictatorship of Liberty". Thus was the sovereignty of the people of 1789 inverted to the domination of the one. By 1794 the precedent had been set. After Thermidor an apostle would be ready to assume the mantle of political Messianism.
Robespierre and St. Just had also been moving, albeit unwillingly, towards some transference of social and economic power to the sans-culottes. They experienced consistent support from the poor and persistent enmity from the "rich and vicious". "The bread given by the rich is bitter. It compromises Liberty; bread is due to the people by right in a wisely regulated state".