Winston Churchill's farewell from the Commons
The former prime minister made his final appearance at Parliament on 28 July 1964.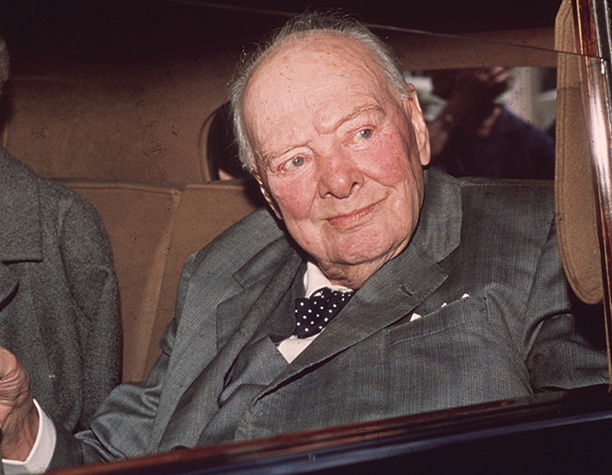 When offered the Order of the Garter after his defeat in the 1945 election, Winston Churchill turned it down. The electorate, he said, had already given him the Order of the Boot. In office again from 1951, he accepted the Garter in 1953 (and the Nobel Prize for Literature, too), but in 1955 he resigned, feeling he was no longer up to the task of being prime minister.
Churchill declined a dukedom and remained MP for Woodford in Essex, but he spent less time in the House of Commons than before and sometimes had to be in a wheelchair. Although he voted in some divisions in the House, he made no more speeches there. He had been an MP since Victoria's time and in 1959 he became Father of the House, the member with the longest continuous service.
Churchill's health was growing worse, he was seriously affected by 'the black dog' of depression and in 1964 he resigned his seat. On the day of his final visit to the House it was occupied with routine business and he returned to his London home in Kensington feeling miserable. The next day, after glowing tributes by the three party leaders and other members, the Commons passed a resolution, with no member dissenting, recording its 'unbounded admiration and gratitude' for Churchill's 'services to Parliament, to the nation and to the world', remembering above all 'his inspiration of the British people when they stood alone and his leadership until victory was won'. It was presented to him at home by a deputation led by the current prime minister, Sir Alec Douglas-Home.  
Churchill died at his London residence in January 1965 a few days after suffering  a severe stroke. Following his state funeral at St Paul's Cathedral, when hundreds of thousands turned out to watch the magnificent procession, Sir Winston was buried at his family's local church at Bladon in Oxfordshire, close to Blenheim Palace, where he had been born 90 years before.