The Retirement of Lord Salisbury
The third Marquess of Salisbury resigned on 11 July 1902.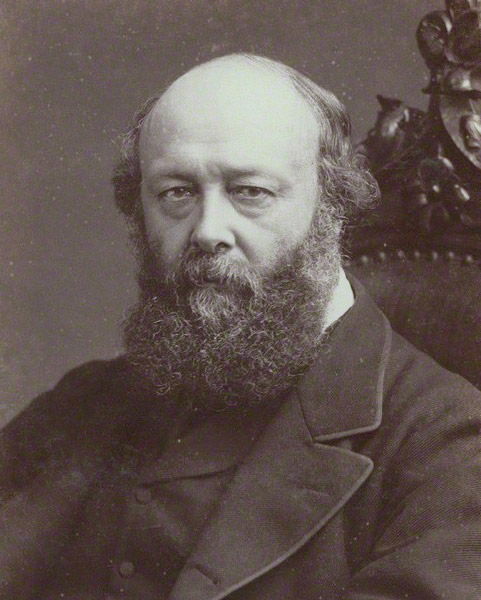 Lord Salisbury was the last prime minister to run Britain from the House of Lords, for most of the period between June 1885 and his retirement in 1902. He held the office altogether for close to fourteen years, which outdid Gladstone, and for most of that time he was his own foreign secretary. Salisbury was an imperialist, who presided over a massive expansion of the British Empire and who believed and did not hesitate to say that European, preferably British, rule was essential for the development of the world's 'backward' peoples to a point where they were fit to govern themselves. He viewed Continental Europe with a wary eye and avoided long-term alliances and commitments. Whether his 'splendid isolation' policy, as his critics called it, could have kept Britain out of the First World War is a moot point, but if he had been in charge in 1914 matters would have been handled differently.
At home, Salisbury was a devout supporter of the Church of England and an opponent of Irish Home Rule. He was not rigidly opposed to change and his government laid the foundations of the welfare state in the 1890s, but he distrusted emotionalism, theorists and phrase-mongers, and his administrations were sparing with new legislation. His principles gained widespread popular support,  won him general elections with thumping majorities in 1895 and 1900 and made the Conservative Party the dominant force in British politics for twenty years. They also helped to put a damper on the progress of the revolutionary Left in Britain.
Civilised, humorous, cynical and likeable, the Victorian Titan, as his biographer Andrew Roberts calls him, was born Robert Arthur Talbot Gascoyne-Cecil in 1830 at Hatfield House, his family's stately home in Hertfordshire. He was MP for Stamford in his twenties and thirties as Lord Robert Cecil (pronounced 'Sissle' by those in the know), succeeded as marquess in 1868 and was foreign secretary under Disraeli in 1878-80. He owned Hatfield House, a London house in Arlington Street and some 20,000 acres in Hertfordshire and other counties. In his later years his income was close to £60,000 a year, equivalent to perhaps £3.5 million now. His wealth, social position and intellectual brilliance sustained his political independence and natural authority, and a happy marriage in 1857 to a middle-class wife, Georgina Alderson, produced eight children. He was a great reader, with a special interest in science. Hunting, shooting and fishing were a closed book to him along with horse-racing, cricket and sport of any kind, but he would play an occasional game of billiards. For his health in his last years he rode a tricycle, with a footman along to push him up hills. The prime minister tricycling through St James's Park in a purple velvet poncho must have been a memorable sight.
Salisbury's beloved wife died in 1899 and by November 1900 his burdens were telling on him. He was seventy, his health was failing and both his doctors and his colleagues pressed him to give up the foreign office. Lord Lansdowne took over while Salisbury soldiered on as prime minister. Queen Victoria died in 1901, the Boer War was concluded in May 1902 and the experience of almost falling asleep in a cabinet meeting convinced Salisbury that enough was enough. He resigned in July, recommending his nephew Arthur Balfour as his successor. Balfour duly took office, but he did not inspire the respect that his uncle had commanded. Unable to keep his party together, he lost the election of 1906. Salisbury, meanwhile, had died at Hatfield in 1903. He was buried next to his wife, and his statue by Sir George Frampton sits majestically outside the gates of Hatfield House today, contemplating a quite singularly uninspiring railway station.