Anne Greene survived her execution on 14 December 1650.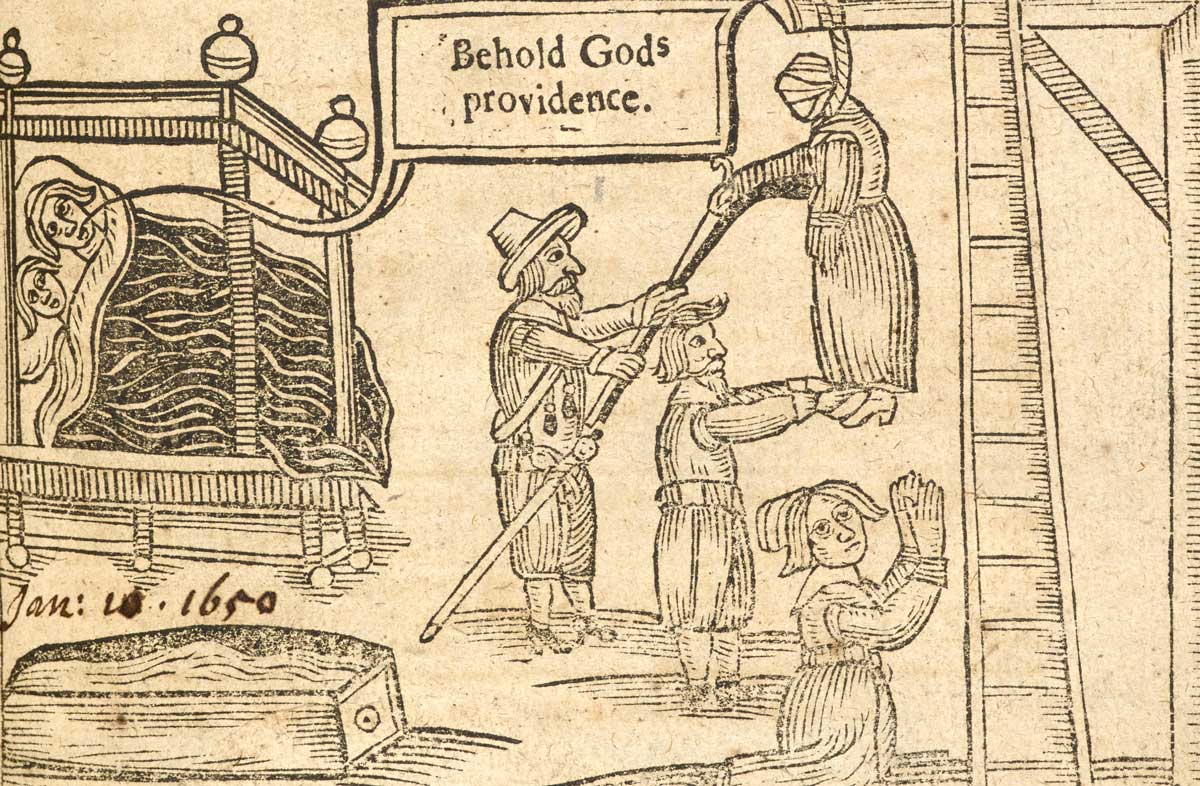 It was Anne Greene's great good fortune that, after she had been hanged in the castle yard at Oxford, her body was given to the university's physicians for dissection.
In the summer of 1650, Anne, 22, had been seduced by the teenage grandson of her employer Sir Thomas Read at the manor house in Duns Tew where she worked. She became pregnant, unknowingly, and some weeks later was shocked to deliver a stillborn boy, no bigger than a hand. Anne hid the body, but a fellow servant reported her to Sir Thomas, who was determined to prosecute her. She 'passed about three weeks … in continual affrights and terrors' in the jail at Oxford before being tried under the 1624 Act to Prevent the Destroying and Murthering of Bastard Children. She was sentenced to death by hanging and her execution took place on 14 December 1650. After half an hour, Anne was pronounced dead, placed in a coffin and taken to a house where Dr William Petty, professor of anatomy, was due to read a lecture while her body was dissected.
When her coffin was opened, 'she was observed to breathe, and in breathing … obscurely to rattle'. Anne was still alive. Petty and others immediately set about her recovery. The treatment included bleedings and massaging with scented oils, together with 'clysters' and 'cataplasms' – that is, enemas and poultices. A woman was persuaded to get into bed with her to keep her warm.
After 14 hours Anne spoke again. Some said she recalled being 'in a fine green meadow [with] a river running round it, and that all things there glittered like silver and gold'. But one contemporary pamphlet, Richard Watkins' Newes from the Dead, explicity refutes such rumours. She remembered nothing between her last hours in prison and her reawakening, Watkins says, although she had a fleeting memory of the hangman. 
When she was recovered, she went to live in Steeple Barton, taking her coffin with her as a souvenir. Many saw the hand of God in her survival. Some saw it again in the death of her prosecutor, Sir Thomas, three days after the hanging.