The Liberator's Saviour is 'Buried'
154 years after her death, Manuela Sáenz was given a state burial on 5 July 2010.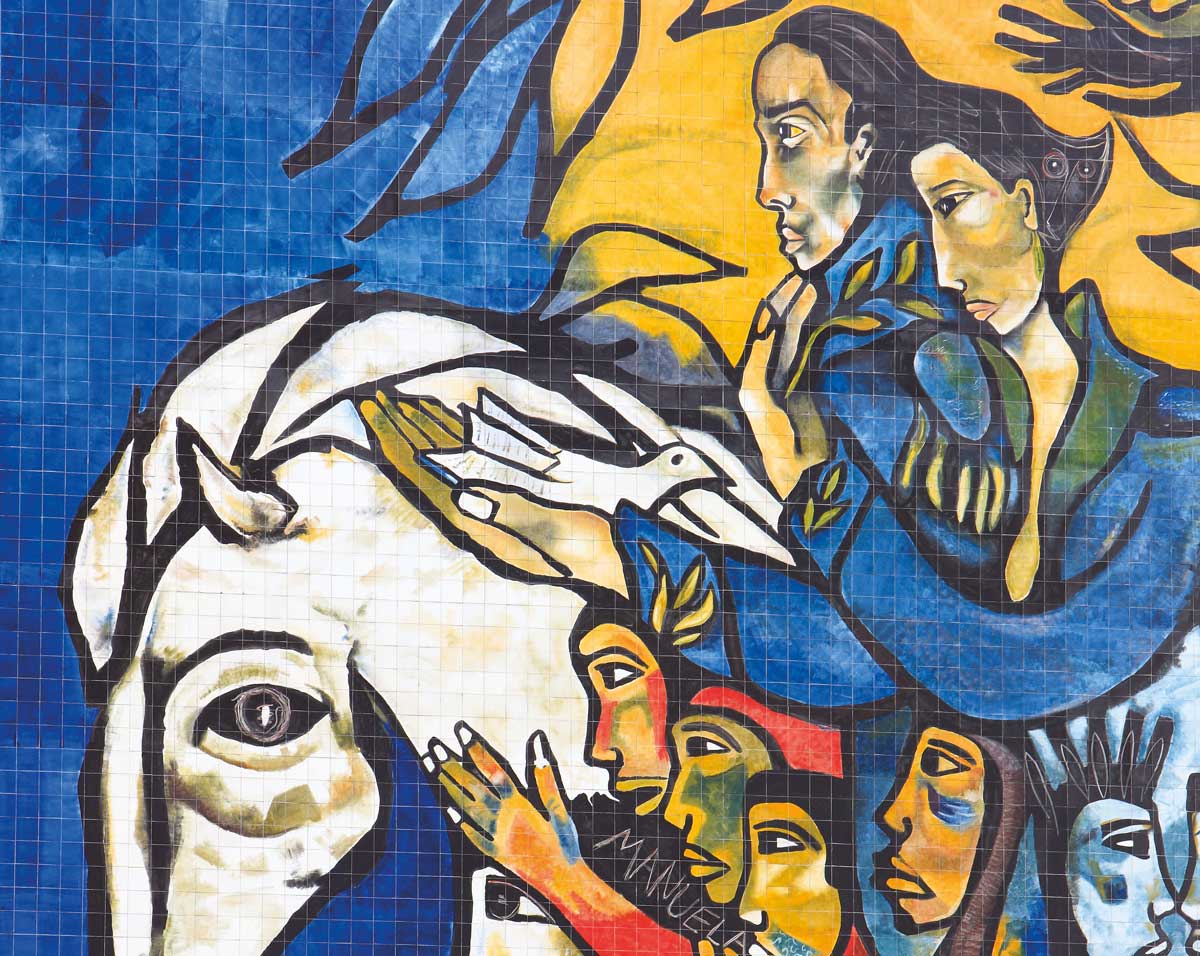 A small group of armed men approached the presidential palace in Bogotá on the night of 25 September 1828. Inside, Simón Bolívar lay in bed asleep beside his mistress, Manuela Sáenz. El Liberator had led large parts of South America to freedom from imperial Spain, but his increasingly autocratic, anti-republican policies were provoking resistance. Elections, he came to think, were 'the scourge of republics', the 'handmaiden of tyranny'.
Awoken by the sound of fighting, Bolívar's instinct was to investigate, but Sáenz persuaded him to escape through a window, facing the intruders herself. Convincing them that Bolívar was elsewhere in the palace, she led them on a wild goose chase, affecting to lose her way and stopping to tend to one of the wounded, before the would-be assassins lost patience. They beat her with the flats of their swords before fleeing.
Who was Manuela Sáenz? Born in Quito on 27 December 1797, she was the illegitimate daughter of a wealthy businessman. Like many women of her class and generation, she was radicalised by the struggle for independence in the Spanish Americas, which erupted after Napoleon's 1808 invasion of Spain.
Already married to an Englishman 20 years her senior, Sáenz met Bolívar at a ball in Quito in June 1822; they would be lovers until his death in 1830. 'I do not live by social rules, invented only to torment', she told her husband.
Bolívar called her la amable loca, the dear madwoman. Sáenz often wore a colonel's uniform in public, accompanied by her two black servant women, Jonatás and Nathán, who also dressed as soldiers.
She was one of Bolívar's closest advisers and he appointed her his archivist. After his death, she remained politically active until the mid-1840s. But, disillusioned and plagued by poverty and increasingly poor health – she had lost the use of her legs – she withdrew from public life. She died of diptheria in November 1856 and was buried in a common grave.
On 5 July 2010 the Venezuelan government gave what it called her 'symbolic remains' a state burial in the National Pantheon in Caracas.