The Invention of the 'Secchi depth'
Father Secchi demonstrated his water quality disk to the pope on 20 April 1865.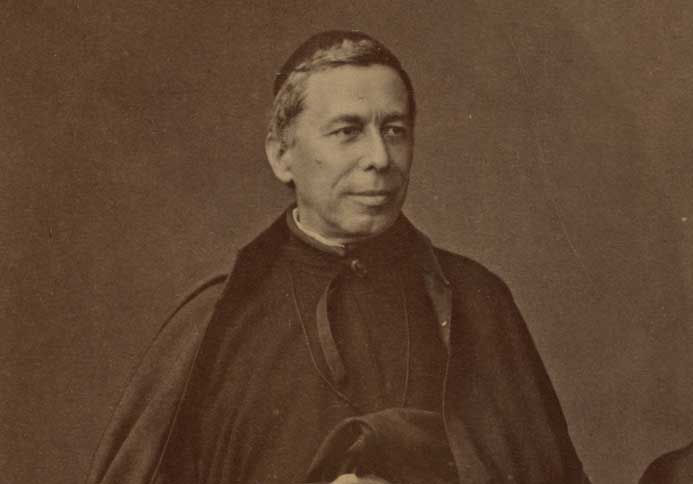 The Jesuit astronomer Father Pietro Angelo Secchi was welcomed aboard the pope's steam yacht, the 178-ft Immacolata Concezione, on this day. The ship represented the last commission into the Papal Navy, a body founded in the ninth century with battle honours that included Lepanto. By the 1860s, however, following the unification of Italy, Pius IX found himself landlocked and his navy nearing the end of its useful life. The Immacolata Concezione, although armed, had really been built to transport Pius on a planned, but never fulfilled, pilgrimage to the Holy Land and had, since then, been mainly involved in the suppression of piracy.
Now, however, the pope himself was on board the yacht to watch a demonstration of a new invention by his astronomer. Secchi's interest was in light and the spectra of stars, being the first astronomer to develop a spectral classification of star types. But this had also inspired him to study how light is dispersed and this, in turn, led him to study water quality.
Whether the pope's interest was in the environmental issues surrounding water pollution or, as several crew members suggested, simply how the azure waters he cruised could be so clear, he watched as Father Secchi lowered a 43cm white 'Secchi' disk into the water, sending it deeper and deeper until it could no longer be seen. This was the 'Secchi depth', a measure of the turbidity of water and the first modern environmental pollution measurement ever taken.
The pope was delighted and Secchi disks are still in use today as a simple measure of water quality. The luxurious yacht, however, fared less well. Pius ordered her secretly moved to Toulon to prevent her being subsumed into the new Italian navy and the French sheltered the vessel there until he died. The new pope, having lacked a seaport for eight years, ordered her to be sold and the Papal Navy was no more.