The First Women to Cross the US on Solo Motorcycles
Augusta and Adeline Van Buren arrived in Los Angeles on 8 September 1916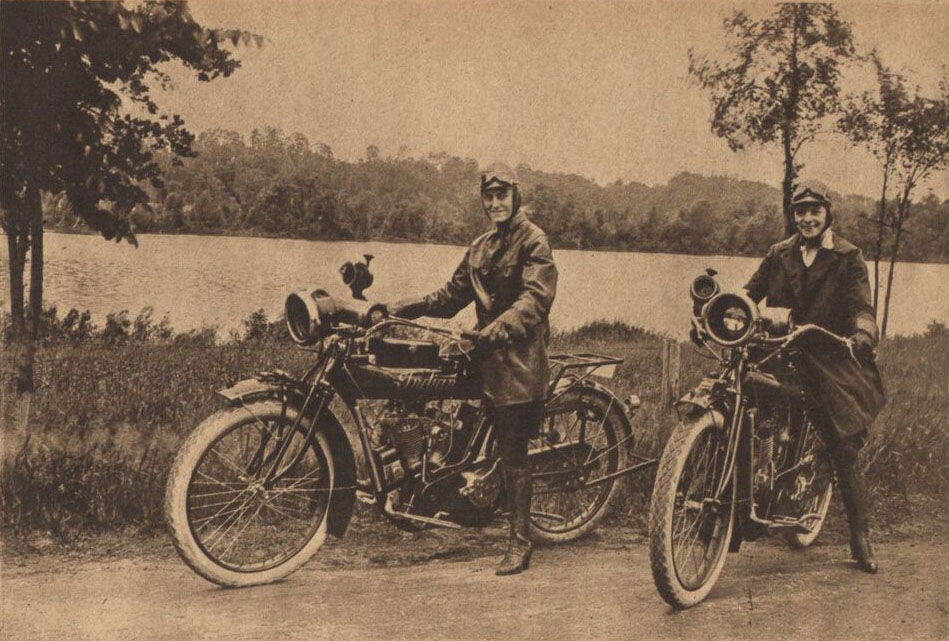 Sisters Augusta and Adeline Van Buren, descendants of Martin Van Buren, the eighth US president, crossed the United States on motorcycles in 1916, riding 5,500 miles in 60 days on hazardous roads. The previous year, Effie Hotchkiss had completed the same journey, with her mother, Avis, in a sidecar.
Why did they do it? They wanted to be dispatch riders for the army. This was for two reasons. First, in 1916 America looked likely to enter the First World War and it seemed unprepared. As such, the sisters became important players in the 'Preparedness Movement' to try to get America ready for war. Second, as part of the campaign to win women the vote, the sisters wanted to show that women could do any job a man could – in their case, becoming dispatch riders. This, they argued, had the added benefit of freeing men for other duties, such as fighting.
They set out from Brooklyn on 4 July, riding high-end 1,000 cc Indian Power Plus motorcycles. En route, they were repeatedly arrested, not for speeding but for wearing men's clothes – military-style leggings and leather riding breeches.
They arrived in Los Angeles on 8 September after a journey beset with both obstacles and achievements. At one point they got lost in the desert near Salt Lake City and were only saved by a passing prospector after they had run out of water. But they became the first women to reach the summit of Pikes Peak in Colorado by motor vehicle.
Despite all this, the sisters were not allowed to be military dispatch riders. A motorcycling magazine that covered the journey called it a 'vacation' and praised the bikes but not the riders; and they were accused by a newspaper of using the Preparedness Movement as an excuse to escape their lives as housewives and of 'display[ing] their feminine counters in nifty khaki and leather uniforms'.