Commemorating the overnight resting places of Eleanor's coffin, the 12 crosses were unveiled on 28 November 1291.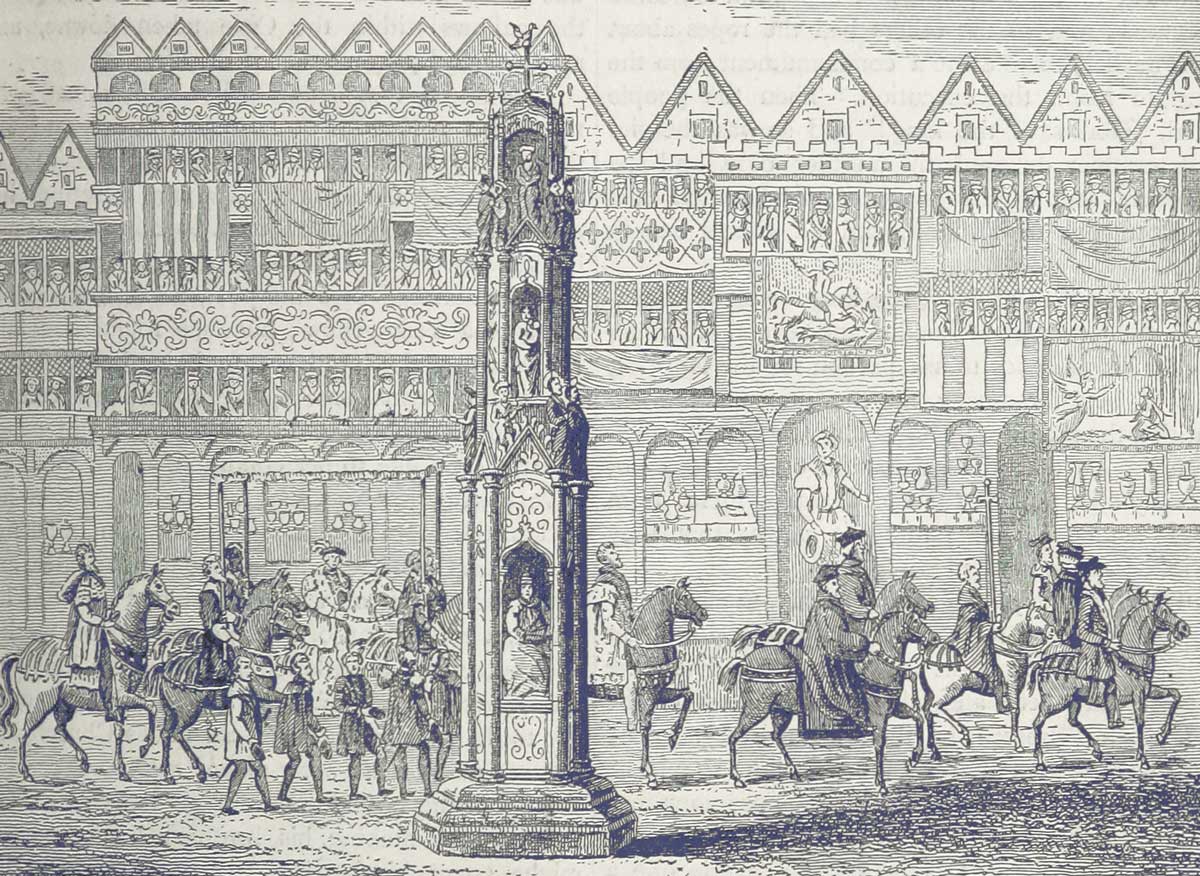 Eleanor of Castile was 13, perhaps younger, when she was married at a nunnery in Spain in 1254 to the 15-year-old future Edward I, who would prove to be one of the most formidable rulers in England's history. Their union was arranged to secure the English grip on Gascony, but the two of them fell in love. She would bear him 14 or more children, six of whom outlived her. He succeeded his father Henry III in 1274 and they were crowned king and queen together.
When Eleanor died near Lincoln in 1290, aged 49, Edward needed a dramatic way to express his undying love. Her body was embalmed and her internal organs, except for her heart, were buried in Lincoln Cathedral before she was borne slowly to London, where her heart was interred at the Dominican church in Blackfriars. The corpse was given a magnificent tomb in Westminster Abbey, which can still be seen. Edward had a tower surmounted by a cross erected at each of the 12 places where Eleanor's coffin had rested overnight on the way south, which were unveiled in November 1291. Pilgrims visited them and prayed for her soul. Three remain, at Geddington in Northamptonshire, Hardingstone near Northampton and Waltham Cross in Hertfordshire.
The cross that gave its name to Charing Cross in London, near Westminster Abbey, was reconstructed several times before it was knocked down on the orders of the Puritans in Parliament in 1647. It stood on the south side of Trafalgar Square, facing down Whitehall. The replacement of 1865 in front of Charing Cross railway station was designed by E.M. Barry and restored in the 2000s. The original point on Trafalgar Square is the official spot where distances from London are measured. Edward I would surely have been proud.