Death of Arjumand Banu Begum
The wife of the Mughal Emperor died on 17 June, 1631.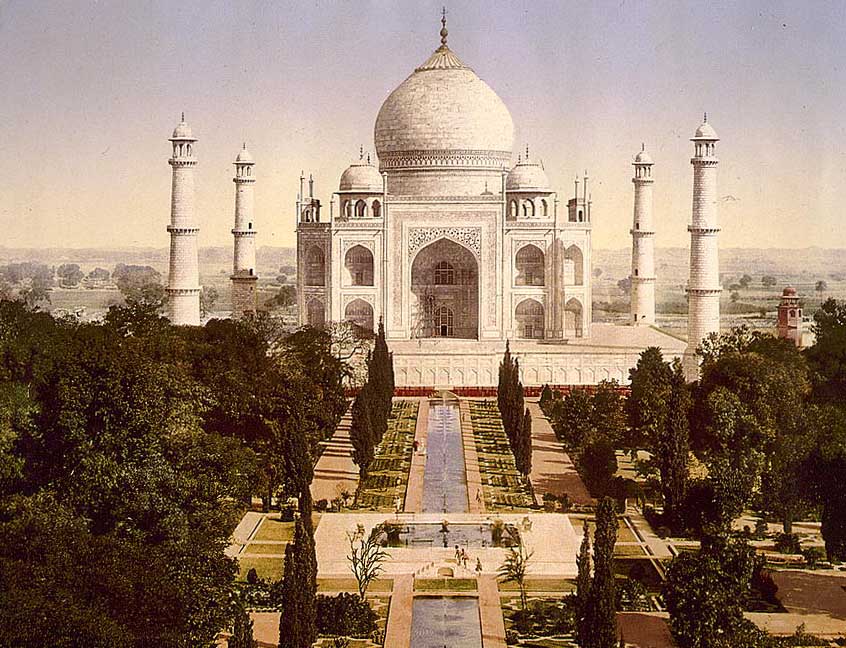 Arjumand Banu was the granddaughter of an impoverished former Persian noble who had arrived at the Mughal Court with only two donkeys to his name. She became known at court both for her beauty and her learning, reading Arabic and Persian and composing poems in the latter. She soon came to the attention of the Emperor Jahangir, who betrothed her to his son Khurram, then aged 14. The two were married five years later in what became one of the very few love matches among royalty in that or any century. Khurram granted her the title Mumtaz Mahal, 'the Exalted One of the palace'.
Over time, Jahangir's relationship with his son worsened. Khurram and his wife were forced from court as his father's dependence on alcohol and opium intensified. They remained in open rebellion until Jahangir's death in 1628, when Arjumand's aunt, the empress Nur Jahan, attempted to have a younger son, Shahryar, installed as emperor. Shahryar was defeated in battle and Khurram was crowned as emperor Shah Jahan.
Throughout these years of intrigue and campaign Arjumand remained at her husband's side, becoming one of his chief advisers and confidantes. They had 14 children together in 19 years.
At the time of her death Shah Jahan was on campaign and, as usual, the heavily pregnant Arjumand had accompanied him. On 17 June, at Burhanpur, after a 30-hour labour, Arjumand developed a fatal post-partum haemorrhage and died. She was buried in a walled garden on the banks of the River Tapti.
Shah Jahan was devastated and went into secluded mourning for a year, emerging, according to a contemporary chronicler, stooped and white-haired. Determined to provide a fitting memorial for his wife, the emperor had her body exhumed and brought to Agra where building soon began on her mausoleum.
Twenty-two years later her body found its final resting place – the Taj Mahal.