Maurice Ravel dies in Paris
The great composer died on December 28th, 1937.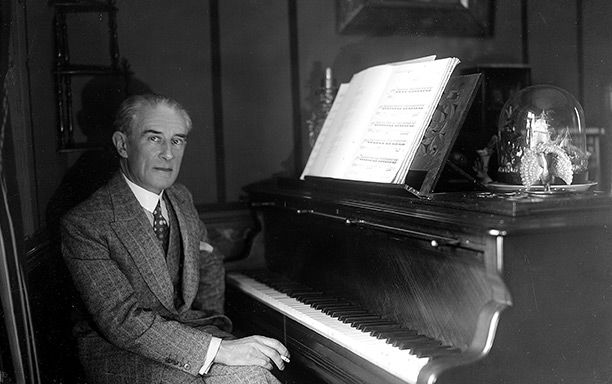 The composer of the Daphnis and Chloe ballet, the ever-popular Bolero, the Pavane for a Dead Infanta and a piano concerto for the left hand among many admired works was 62 when he died. From his middle fifties, it seems, he had begun to suffer mild mental problems, possibly signalling the beginnings of dementia, but things took a drastic turn for the worse on October 8th, 1932 when a taxi in which he was travelling in Paris collided with another cab. Thrown against the window of his taxi, Ravel suffered a severe blow to his head, which was cut and needed stitches.
He was badly shaken and for three months all he felt he could do was eat and sleep. After another month he told a relative in a letter that he had only just been able to do any work and then with difficulty. Some of the words in this letter were misspelled. He soon gave up writing the music for a new film about Don Quixote, with the great Feodor Chaliapin in the lead, because he could scarcely write down the music that he still heard in his head. He did manage three songs, but that was all. By the end of 1933 he could not write music at all and he was having difficulty writing letters.
Ravel's recent biographer Roger Nichols describes the last four years of the composer's life as 'a long fight against the mental fog that was descending'. In the end a distinguished brain surgeon, Professor Clovis Vincent, suggested an operation in hope of finding a tumour that could be removed. The operation was carried out on December 17th, but there was no tumour. Ravel fell into a coma and died in the early hours of a Tuesday morning 11 days later.
He was buried in a civil ceremony in the cemetery in Levallois, the Paris suburb where he had been living. Composers who attended in his honour included Igor Stravinsky, Francis Poulenc, Darius Milhaud and Lennox Berkeley.