Marie Curie: A Life in Science
The legacy of Marie Skłodowska Curie, the world's most famous female physicist, is assured, but in her lifetime she was a controversial figure.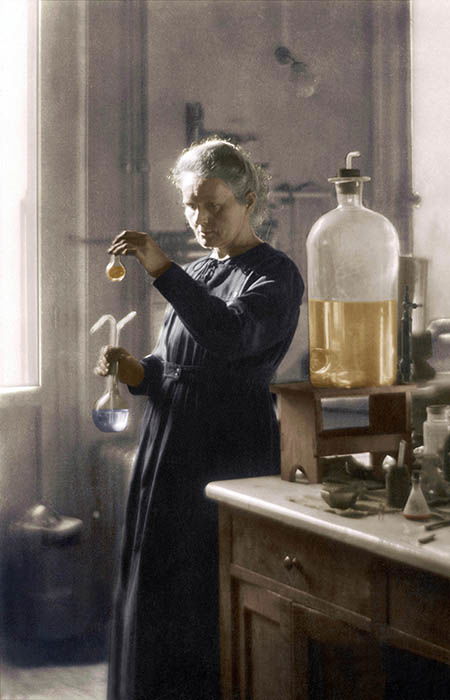 Marie Skłodowska Curie in her laboratory, 1925. © Bridgeman Images.
New stories can always be told about familiar figures. There is only one female scientist who is known throughout the world, but many different versions of her exist and others are still being generated. In the 20th century she was compressed into a variety of cardboard cut-out figures – the scientific martyr, the Jewish whore, the double Nobel Prize-winner, the steely obsessive – although today's schoolchildren associate her with a cancer charity and traditionally feminine virtues of compassion and caring. These multiple roles are made still more complicated by the variety of possible names. Determined to retain her Polish identity despite living in Paris, she usually called herself Marie Skłodowska Curie, but this was no nostalgic whim. Because of France's restrictive legislation on married women's rights, how she signed herself had practical consequences. Recent research suggests that some counter-intuitive stereotypes might also provide appropriate labels for this multi-faceted figurehead: the savvy media manipulator, the helicopter mother or the hard-headed negotiator.