Mark Rathbone considers why Lord Palmerston was the dominant political leader in Britain from 1855 to 1865.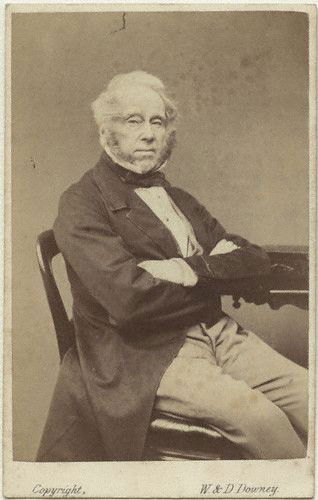 Carte de visite depicting Lord Palmerston, 1863.
In January 1855, as in May 1940, a British Government fell from power after criticism of its leadership of the nation in time of war. The enemy was not Adolf Hitler but Tsar Nicholas I, the conflict not across the Channel in France but far away in the Crimea. Neville Chamberlain's successor in 1940, Winston Churchill, had been a prominent critic of his policy of appeasement towards Germany before the war. Eighty-five years earlier, the Duke of Aberdeen had appeared indecisive on the Russian issue for several months before the final declaration of the Crimean War, and one of those who had expressed his impatience, the Home Secretary Viscount Palmerston, now took his place. He was to be Prime Minister for all but 16 months of the next ten years.
So what explains Palmerston's remarkable political dominance of the period between 1855 and 1865, which was to end only in his death? His earlier record as Foreign Secretary showed his determination to uphold British interests, and victory in the Crimean War may be thought to have helped his popularity. A Punch cartoon in February 1855 showed him as a prize-fighter, 'Pam, the Downing Street Pet', preparing to knock out 'The Russian Spider'. Yet the cachet of being 'the man who won the war' does not guarantee political success beyond the end of hostilities, as Churchill was to discover in 1945.
A National Figure