Longitude and the Sea Clock
John F. Bailey describes how all early navigators, until the mid-eighteenth century, were baffled by the problem of longitude in finding their ships' position.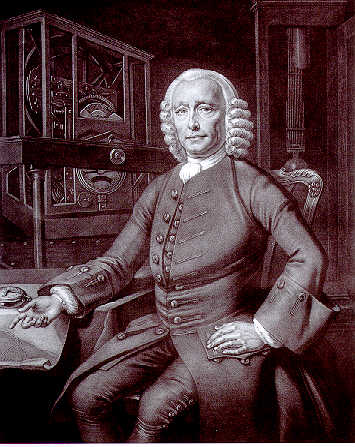 John Harrison, inventor of the marine chronometer
Sailing on the world's oceans was a chancy business from the dawn of history until an unlettered, self-taught carpenter's son put the means of finding the longitude into the navigator's hands. 
Rafts, canoes, longboats, galleys, galleons, corsairs, privateers, trading ships and warships, once they sailed out of sight of land, were not able to discover where they were until they sighted land again. Every wave being like another, and the surface of the water being devoid of reference points, it was impossible for a navigator to tell where he was. Thousands of ships were lost on unpredictable coasts together with an unknown number of lives.
Sir Cloudesley Shovel, returning with his fleet from Gibraltar in 1707, had cloudy weather during the whole of the passage. After some twelve days at sea, he called for the opinion of all the navigators of his ships as to his position. With one exception—which afterwards proved to be correct—their reckoning placed the fleet in a safe position some distance west of Ushant and, accordingly, he proceeded on course. The same night, in fog, they ran on the Scillies, losing four ships and nearly a thousand men, including the Admiral himself.